Sunday Night Football between the Kansas City Chiefs and Denver Broncos saw eight straight scoreless possessions before the Chiefs changed that on back-to-back plays in the span of 12 seconds in the second quarter. Kansas City leads at the half, 9-3.
First, linebacker Justin Houston sacked quarterback Trevor Siemian in the end zone, and he fumbled the football. Broncos offensive tackle Russell Okung jumped on the ball, and he was touched in the end zone for the safety and 2-0 Kansas City lead.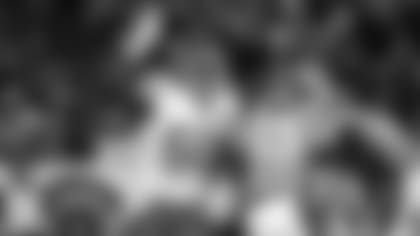 Houston had three quarterback sacks in the quarter.
On the ensuing kickoff, Chiefs wide receiver Tyreek Hill returned the ball 86 yards for the first return touchdown of his career, and the Chiefs went up 9-0.
The Broncos got on the board thanks to a Brandon McManus 33-yard field goal before the second quarter came to an end.
Houston leads the Chiefs in tackles with five. Broncos LB Von Miller has 1.5 sacks.
The Chiefs will receive the ball to begin the third quarter.
Photos from the Chiefs Week 12 matchup against the Denver Broncos