The Kansas City Chiefs lead the Jacksonville Jaguars, 10-7, through two quarters of play at Arrowhead Stadium in Kansas City, Missouri. Nick Foles is 9 of 17 for 93 yards and a touchdown.
After a few scoreless possessions for both teams, the Chiefs garnered very good field position as a result of a forced fumble on a punt play.
Jaguars Bryan Walters was back to receive the punt, and as he ran up the field, safety Daniel Sorensen forced him to fumble the football. Tight end James O' Shaughnessy jumped on it, and the Chiefs took over at the Jacksonville 23-yard line.
Two plays later, Foles hit wide receiver Albert Wilson in stride in the back of the end zone for a 23-yard touchdown and 7-0 lead.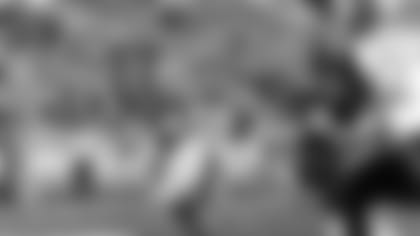 In the second quarter, Ramik Wilson recorded the first interception of his career off of Jaguars quarterback Blake Bortles, and the Chiefs took over at the Jacksonville 14-yard line. Cairo Santos kicked a 26-yard field goal to put the Chiefs up 10-0.
Early in the second quarter, driving at the Kansas City 30-yard line, Jacksonville opted to go for it on fourth-and-1. Bortles threw a deep pass right to wide receiver Allen Hurns, but it fell incomplete and the Jaguars turned it over on downs.
The Jaguars got another opportunity late in the second quarter. At the Kansas City 6-yard line, Jacksonville faced third-and-5. Bortles tried to find Allen Hurns in the back right of the end zone and the pass fell incomplete, but a referee threw a flag for pass interference on cornerback Steven Nelson. This gave the Jaguars first-and-goal- at the 1.
On third-and-goal, Bortles hit WR Allen Robinson, who just got two feet in bounds as he fell in the back of the end zone for the touchdown.
Cornerback Marcus Peters leads the team with five tackles. Dee Ford recorded his eighth sack of the season.
The Chiefs receive the ball to begin the second half.
Photos from the Chiefs Week 9 matchup against the Jaguars