The Kansas City Chiefs lead the Los Angeles Rams, 20-14, after two quarters of play at the Los Angeles Memorial Coliseum.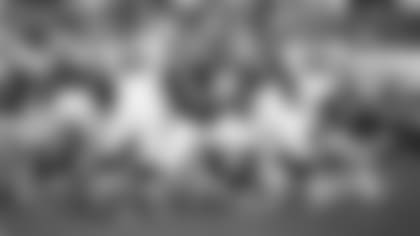 The Chiefs began the game with the ball and faced three third downs on their opening drive, but key third-down receptions by Travis Kelce, Jeremy Maclin and Chris Conley allowed the offense to continue working each time. In total, quarterback Alex Smith and the offense went 75 yards over 13 plays in just over 7 minutes, and the Chiefs capped off the drive with a 2-yard touchdown rushing by running back Spencer Ware.
The Rams responded quickly on the very next drive. Despite talk that rookie Jared Goff could get the start, veteran QB Case Keenum began the game for the Rams. Keenum had a 20-yard pass to wide receiver Kenny Britt to begin the drive, and after a defensive pass interference call to follow, RB Todd Gurley rushed three straight times, finishing the drive with a 3-yard touchdown to tie the game at 7-7.
After the Chiefs went three-and-out, the Rams took the lead with their second straight touchdown drive. In 10 plays, Keenum drove the Rams offense down the field, finishing with an 11-yard touchdown reception by WR Pharoh Cooper.
The Chiefs began their next drive at their own 25-yard line. On third-and-2 from the 33-yard line, Smith found Conley down the sideline for a 37-yard gain. Three plays later, Smith hit Maclin with a 20-yard pass for the touchdown.
After Dontari Poe recovered a fumble by Goff, kicker Cairo Santos hit a 32-yard field goal to give the Chiefs a 17-14 lead, and Santos later made a 19-yard field goal to give the Chiefs the 20-14 lead into the half.
QB Nick Foles entered the game with 3 minutes and 22 seconds left in the second quarter, and Smith finished the night 9 of 12 for 137 yards passing and a touchdown.
Linebacker Derrick Johnson leads the Chiefs with 5 tackles. Safety Daniel Sorensen has the team's only sack. Eight different Chiefs have recorded at least 1 reception, with Conley leading the way with 3 receptions for 66 yards.
Prior to the end of the half, Maclin and Rams cornerback Lamarcus Joyner were ejected from the game after an altercation in the end zone.
Photos from the Chiefs second preseason game against the Los Angeles Rams