Quarterback Alex Smith has rushed for 68 yards and a touchdown as the Kansas City Chiefs lead the Detroit Lions, 24-3, through two quarters of play from Wembley Stadium in London, England.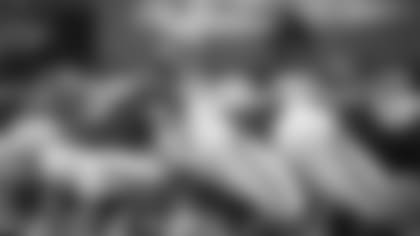 After the Lions opened the game with a field goal, the Chiefs scored 24 unanswered points.
Wide receiver De'Anthony Thomas scored first for the Chiefs on a 10-yard jet sweep and the Chiefs led 7-3 as the first quarter came to a close.
The Lions opened the second quarter by punting to the Chiefs. On the very next play on first down, Smith ran for the longest rush of his career, a 49-yard scamper that brought the Chiefs into Lions territory. Smith finished the drive with a 12-yard run for a touchdown to extend the lead to 14-3.
The final Chiefs touchdown of the half came late in the second quarter. Charcandrick West ran 8 yards for the second touchdown of his career.
Both cornerback Sean Smith and linebacker Justin Houston recorded their first interceptions of the year in the first half. LB Derrick Johnson and nose tackle Dontari Poe each have a sack. S Ron Parker has two sacks.
Kicker Cairo Santos added a 33-yard field goal in the half, and the Chiefs lead 24-3.