Another week, another perfect night for rookie kicker Harrison Butker.
Butker connected on all five of his field goal attempts in Monday night's win over the Denver Broncos, including a 51-yarder, in a continuation of what's been a wild five weeks for the rookie out of Georgia Tech.
The 22-year-old placekicker was on the Carolina Panthers' practice squad not too long ago before signing with Kansas City prior to Week 4, and the first kick of his career sailed wide left.
Eighteen kicks later, he hasn't missed since.
"I'm just treating every kick like it's its own kick," Butker said. "I'm not putting too much pressure on myself. I'm just going out there, being smooth and relaxed and just putting the ball through."
That mindset has Butker on the brink of some history.
With eight games to play, Butker is just seven kicks shy of matching Cairo Santos (2014) and Ryan Succop (2009) for the most successful attempts by a rookie in team history.
In addition, his 18-kick streak already ranks fifth all-time in team history, four behind Succop (22 in 2011) and Pete Stoyanovich (1997) for the franchise record.
Impressive as it is, Butker isn't getting caught up in the hype.
"I'm not even thinking about the streak, I'm just treating every kick as its own," Butker said. "I have different cues in my head that help keep me calm out there and then I just go and make the kick."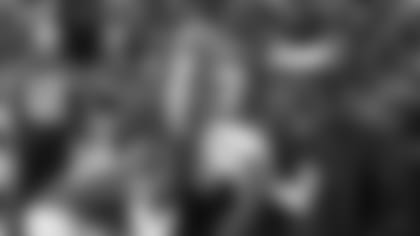 Each of his kicks have mattered, too.
The Chiefs are 3-2 since plucking Butker away from Carolina, and his kicks have accounted for the difference in all three wins.
He nailed what was essentially the game-winning kick in his first career game against Washington, connected on all five field goal attempts in an eight-point victory over Houston and was perfect once again on Monday as the Chiefs won by 10.
Look even closer, and all three of those wins have been in primetime.
The life of a kicker is stressful enough without the added stress of hitting critical kicks with the nation watching, yet Butker has handled the pressure like a player in his fifth season, not his fifth game.
"I think we do a really good job in practice of treating every kick like a game," Butker said. "It's just the preparation, being consistent and treating every game like it's the most important and last game I'll play."
If Butker keeps this up, that last game won't be for quite a while.