The 2023 NFL Draft came to a close last Saturday afternoon, but the Kansas City Chiefs' front office and scouting staff remained hard at work signing a handful of rookie free agents.
Here's a look at all 16 of the Chiefs' undrafted free agent signees (plus one NFL International Player Pathway Program signee) as Kansas City prepares to host its rookie minicamp this weekend.
Cornerback Montrae Braswell (Missouri State)
An alum of nearby Missouri State, Braswell stands at 5-foot-11 and 194 pounds. A regular contributor for the Bears, Braswell tallied at least 700 defensive snaps in each of the last two years.
Braswell is also an experienced player on special teams, logging 635 snaps on special teams' during his collegiate career. In fact, Braswell handled 12 kickoff returns last season for an average of 30.3 yards, including a 98-yard touchdown early in the year. The versatile defensive back was also an effective return man in 2021, ranking sixth in the FCS in average yards-per-kickoff return (29.5 yards).
Offensive Lineman Jerome Carvin (Tennessee)
Carvin is a versatile player who possesses significant experience at all three spots along the interior of the offensive line. A five-year contributor at Tennessee, Carvin logged 21 starts at left guard, 17 starts at right guard and five starts at center during his time in Knoxville.
Additionally, the 6-foot-4, 307-pound Carvin played alongside Chiefs' right guard Trey Smith and rookie offensive tackle (and third-round pick) Wanya Morris at Tennessee during the 2019 and 2020 seasons. Carvin and Smith were also teammates during the 2018 campaign prior to Morris' arrival.
Safety Anthony Cook (Texas)
The six-foot-tall, 188-pound Cook has good size for the position and logged significant experience on special teams during his time with the Longhorns, which could prove beneficial as he aims to make the Chiefs' roster. He logged a career-most 678 defensive snaps in 2022, recording five passes defensed and a forced fumble. It's also worth mentioning that he was a cornerback for his first three seasons in Austin before transitioning to safety in 2021.
Cornerback Kahleff Hailassie (Western Kentucky) - Signed on May 6 (following the initial announcement of signings)
Hailassie, who the Chiefs signed as an undrafted free agent on May 6, played at nearby Independence Community College for two seasons (2019-20) before transferring to Western Kentucky for the 2021 campaign.
The six-foot-tall, 193-pound cornerback certainly made the most of the opportunity too, as he went on to start 25 games for Western Kentucky over the last two years. Hailassie tallied 107 tackles, 16 passes defensed, 11 tackles-for-loss, three interceptions, three sacks and two forced fumbles in that time.
Here's a bit more on Hailassie from The Athletic's Dane Brugler:
"He has outstanding length to crowd the catch point but must do a better job locating to pick off passes. As a tackler, he stays balanced as a finisher when working from high to low. He plays fearless with a brash attitude. Overall, Hailassie needs to play with more disciplined eyes, but he is long, fluid and controlled in his movements to cover from press or off coverage."
Offensive Lineman Anderson Hardy (Appalachian State)
The 6-foot-6, 301-pound Hardy appeared in 44 games (with 29 starts) during his career, including a stretch of 28 consecutive starts at left tackle to close out his time at Appalachian State. He logged at least 800 snaps at left tackle in each of the last two seasons and surrendered just two sacks last year.
Offensive Lineman Blake Haynes (Tarleton State)
Haynes – who stands at 6-foot-6 and 305 pounds – was the Texans' starting right tackle in each of the last two seasons, logging more than 700 total offensive snaps in each. He was particularly effective as a run-blocker, recording the eighth-best run-blocking Pro Football Focus grade in the FCS last season.
Linebacker Cam Jones (Indiana)
One of the higher-profile names available on the open market, Jones was the No. 15 overall linebacker in this year's class according to The Athletic's Dane Brugler. He projected Jones to be selected in the fifth or sixth round in his pre-draft guide, writing the following:
"Overall, Jones' take-on and shed skills require further maintenance, but his instincts and short-area quicks lead him to the football, where he looks to create violent collisions as a tackler. He is a ready-made special teamer with the talent to inch his way up the linebacker depth chart."
The 6-foot-1, 226-pound linebacker racked up 208 tackles, 13.5 tackles-for-loss, 11 passes defensed, seven sacks, five forced fumbles and two interceptions in 47 career games (23 starts) from 2018-22. He also played on kick and punt return coverage in all five of his seasons.
Additionally, Brugler wrote that Jones was on his way to a career year before suffering a season-ending foot injury midway through the campaign. Prior to the injury, he was leading the Big Ten in tackles-per-game (10.8) through five contests. Brugler added that Jones remained on the sideline as an extra coach throughout the rest of the year despite the injury.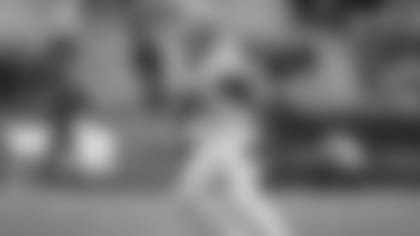 Defensive End Truman Jones (Harvard)
A Second-Team All-American in 2022, Jones led the Ivy League with 13 tackles-for-loss last season to go along with six sacks. He was also a menace on special teams, blocking three kicks last year alone.
Here's more on Jones from The Athletic's Dane Brugler:
"Overall, Jones needs to expand his hand usage and learn how to string moves together for the next level, but his athletic tools and energy are a nice start for a developmental guy."
Jones – a former linebacker who made the switch to defensive end as a redshirt freshman – checks in at 6-foot-3 and 250 pounds.
Safety Martez Manuel (Missouri)
Manuel – who stands at six-feet-tall and 217 pounds – made 35 starts over the last four seasons for the Tigers, including a stretch of 34 consecutive starts to close out his career. The Columbia, Missouri native racked up 49 tackles, 10 tackles-for-loss and four sacks in 2022 while splitting snaps between the box (237 snaps) and the slot (201 snaps).
Linebacker Isaiah Moore (North Carolina State)
Another player who many expected to be drafted, Moore was the No. 17 linebacker in this year's class and a projected fifth or sixth-round pick according to The Athletic's Dane Brugler.
Moore – who stands at 6-foot-2 and 233 pounds – earned the distinction of being called a "smashmouth run defender" in Brugler's draft guide. He recorded 55 starts during his college career, earning Team Captain honors in each of the last three seasons while racking up 341 total tackles, 43.5 tackles-for-loss, 11.5 sacks and 11 passes defensed.
Defensive Back Isaiah Norman (Marshall)
A six-foot-tall, 206-pound defensive back, Norman was a versatile member of the Thundering Herd's defense in 2022. He logged significant snaps inside the box (134 snaps), at slot corner (118 snaps) and at free safety (116 snaps) last season while missing just one tackle on 26 attempts.
Prior to transferring to Marshall, Norman spent the first five seasons of his career at Austin Peay State University, where he racked up 137 tackles, 13 passes defensed and two interceptions in 42 career games.
Running Back Deneric Prince (Tulsa)
The No. 18 ranked running back in this year's class according to The Athletic's Dane Brugler, Prince was a projected fifth or sixth-round pick after a strong showing at the NFL Scouting Combine. In fact, Prince logged a 4.41-second 40-yard dash (fourth among all running backs) and a 10-foot-five-inch broad jump (fifth among all running backs).
He averaged more than five yards-per-carry in each of his three seasons as a regular contributor while his production increased every year, culminating in a team-leading 729 rushing yards in 2022.
Prince also has some size to him at six-feet-tall and 216 pounds.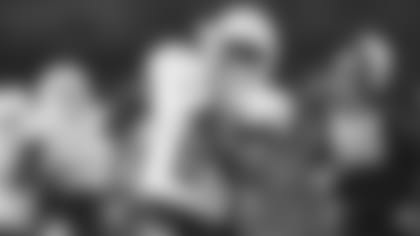 Wide Receiver Nikko Remigio (Fresno State)
Remigio – who stands at 5-foot-9 and 187 pounds – was a four-year contributor (largely as a return man) at the University of California before transferring to Fresno State for the 2022 campaign. He made the most of his fifth year, too, tallying career-bests in receptions (74), receiving yards (852) and receiving touchdowns (6). Remigio was also tied for the FBS lead with two punt return touchdowns.
He was almost exclusively a slot receiver during the entirety of his college career, lining up in the slot on 84 percent of his offensive snaps last season.
Wide Receiver Tyrone Scott (Missouri State)
Another local product, Scott checks in at 6-foot-1 and 199 pounds. He spent the first three seasons of his career at Central Michigan before transferring to Missouri State in 2021, where he went on to catch 66 passes for 1,110 yards and eight touchdowns that year. Scott then hauled in 48 catches for 674 yards and five touchdowns this past season.
Primarily an outside receiver for the Bears, Scott lined up on the outside on 75 percent of his offensive snaps in 2022.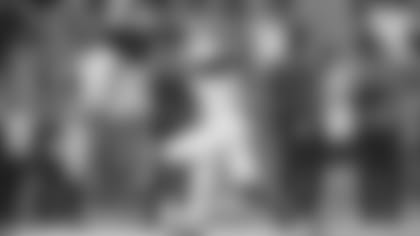 Cornerback Reese Taylor (Purdue)
Taylor stands at 5-foot-9 and 188 pounds with large hands (10 inches). He was a rotational player at Indiana for four seasons (2019-21) before transferring to Purdue for the 2022 campaign, where he saw the field for a career-most 594 defensive snaps. Taylor was almost exclusively an outside cornerback for the Boilermakers, recording 566 of those total snaps at that spot. He recorded two pass-breakups and an interception in 2022.
Taylor also has experience as a return man, as he tallied 20 total punt and kick returns during his career.
Cornerback Anthony Witherstone (Merrimack)
The six-foot-tall, 189-pound Witherstone was primarily an outside cornerback for Merrimack and turned in strong campaigns in each of the last two seasons, surrendering a passer rating of 76.0 or lower in both. He broke up six passes and tallied two pick-sixes in 2021 before recording four passes defensed and one interception as a senior.
NFL International Player Pathway Program Signee: Offensive Lineman Chukwuebuka Jason Godrick (Nigeria)
Additionally, while not an undrafted free agent in the traditional sense, the Chiefs also added offensive lineman Chukwuebuka Jason Godrick – a 22-year-old from Nigeria – through the NFL International Player Pathway Program. The 6-foot-5, 295-pound lineman is a former basketball player who impressed at the inaugural NFL Africa camp in Ghana last year before earning an invitation to the International Combine in London.
Since 2017, the NFL IPP has sought to provide elite athletes from around the world with the opportunity to earn a spot on an NFL roster and increase the number of international players in the league.
Those players, plus dozens more who earned an invitation to try out for the team, will have an opportunity to show what they can do this weekend as the Chiefs' youngest members take the field for rookie minicamp.