The Kansas City Chiefs will host dozens of rookies at the team facility this weekend for a three-day "minicamp," or series of practices, ahead of the full-team Organized Team Activities (OTAs) that will begin later this month.
Those in attendance will include the Chiefs' 10 draftees, but also a handful of undrafted rookies looking to earn their shot in the NFL. Some of those players are already under contract after signing with Kansas City immediately following the draft, while numerous others will participate purely on a tryout basis. If the latter individuals impress over the course of this weekend's practices, they could very well earn themselves a contract, too.
For the purposes of this article, however, here's a look at every member of the Chiefs' undrafted free agent class who is currently under contract with the team.
WR Justyn Ross – Clemson University
Perhaps one of the biggest shocks from draft weekend was that the 6-foot-4, 205-pound Ross didn't hear his name called. Originally the No. 7 wide receiver prospect in the nation out of high school, Ross took the country by storm as a freshman in 2018. He caught 46 passes for 1,000 yards and nine touchdowns that season, racking up 12 grabs for 301 yards and three scores during Clemson's College Football Playoff victories over Notre Dame and Alabama.
Ross' strong performance led to rumblings that he could be an eventual first-round pick when he became eligible, but injuries unfortunately got in the way. Ross missed the entirety of the 2020 campaign due to spinal surgery, and while he was back on the field last season and played well with 46 grabs for 514 yards and three touchdowns in 10 starts, a foot injury sidelined him for the final three games of the year.
The man has dealt with some bad luck, but as Dane Brugler pointed out in his draft guide, Ross is worth a look despite his unfortunate injury history.
"Ross is a long, limber athlete with maybe the largest catch radius of any receiver in the draft class."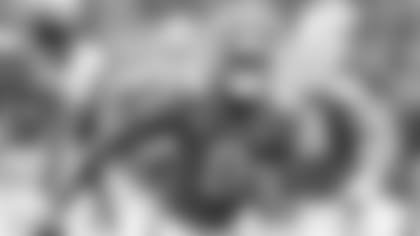 RB Jerrion Ealy – University of Mississippi
One of the more accomplished players in this class of undrafted free agents, Ealy was a three-time "Second-Team All-SEC" honoree after racking up at least 700 rushing yards in each of the last three campaigns.
He rushed for 722 yards and six touchdowns as a freshman, averaging 6.9 yards-per-carry while earning Freshman All-American recognition. Ealy settled in as the Rebels' starter in the two seasons that followed, rushing for 745 yards and nine touchdowns in 2020 before tallying 768 rushing yards and five scores last season.
In total, Ealy amassed 2,235 yards and 20 touchdowns on the ground during his three-year career – averaging 5.8 yards-per-attempt across 384 carries – while also contributing as a pass-catcher, hauling in 67 grabs for 545 yards and four touchdowns. Additionally, Ealy impressed in the return game, too. He averaged 25.4 yards-per-kick-return with two touchdowns in his career.
Here's what Dane Brugler wrote about Ealy in his draft guide:
"Ealy has his limitations, which makes him more of a hybrid back, but his athletic versatility as a rusher, receiver and returner can be an asset in the right situation. He projects best in a Nyheim Hines-type of role."
It's also worth mentioning that Ealy's broad jump (10 feet, 8 inches) was tied for the best of any running back at the Combine.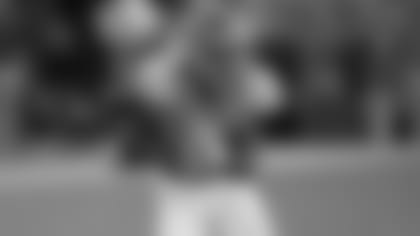 LB Jack Cochrane – University of South Dakota
A four-year starter for the Coyotes, Cochrane – who stands at 6-foot-3, 230 pounds – appeared in 46 games (39 starts) over the last five seasons, recording 327 tackles, 23 tackles-for-loss, 16 passes defensed, six interceptions and five sacks in that time. He saved his best performance for last, leading South Dakota in tackles (103), passes defensed (10) and interceptions (4) in 2021 while earning Third-Team All-America honors. He was the only FCS player with 100+ tackles and 4+ interceptions in 2021.
Here's more on Cochrane from The Athletic's Dane Brugler:
"Cochrane is a smart, technically-sound player vs. the run and the pass. He does a nice job staying square and mirroring at the line, but his lack of length will make lateral scrapes tougher to execute in the NFL…Overall, Cochrane was a longshot to be drafted at this time last year, but his improvements and production on his senior tape have put him in the late round mix."
Cochrane didn't hear his name called over the course of draft weekend, but his dream of playing professional football is still a reality.
QB Dustin Crum – Kent State University
Crum started 14 games for Kent State in 2021, throwing for 3,187 yards and 20 touchdowns with six interceptions. He was also productive with his legs, racking up 703 yards and 12 touchdowns on the ground. It was a strong conclusion to an impressive three-year run as Kent State's starter for Crum, who led the program to a 17-13 record in his starts. He was particularly impressive when it mattered most, too, as Crum threw 17 touchdowns (with zero interceptions) during the fourth quarter in his career. That feat was indicative of a larger trend for Crum, who was only intercepted once every 72 passing attempts during his time on campus.
Dane Brugler called Crum an "athletic play-extender with rush skills and toughness outside the pocket," ranking him as the No. 10 quarterback in this year's class. He's a smart dude, too, as he majored in aerospace engineering at Kent State.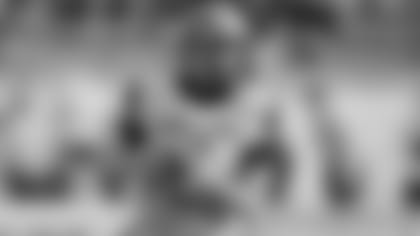 LB Mike Rose – Iowa State University
A four-year starter for the Cyclones, Rose racked up 321 tackles, 41 tackles-for-loss, 14 passes defensed, 9.5 sacks and six interceptions across 49 career starts. He was recognized as one of the top defenders in all of college football in 2020, earning First-Team All-America honors and the "Big 12 Defensive Player of the Year" award after leading the conference in tackles (96). Rose then followed that up with another strong season in 2021, tallying 73 tackles, 12 tackles-for-loss and three sacks despite missing two games due to injury.
"Rose has the versatile body type to wear a number of different hats in a defense. That will be coveted in certain schemes."
Here's more on Rose from Dane Brugler, who ranked him as the No. 14 overall linebacker in this year's class.
"Rose is a smooth mover with the instincts and toughness that NFL teams covet. He projects as a versatile backup (middle or strongside) at the next level who should find a home on special teams."
Brugler projected Rose to be selected in the fourth or fifth round, but despite not hearing his name called, the 6-foot-4, 250-pound Rose now has a shot with Kansas City.
RB Tayon Fleet-Davis – University of Maryland
Fleet-Davis led Maryland in rushing last season, amassing 721 yards and eight touchdowns on the ground while averaging 5.6 yards-per-carry. It was a breakout season of sorts for Fleet-Davis, who had manned a rotational role up until last season. In fact, the 6-foot-0, 215-pound tailback rushed for more yards last season than he had in the four years prior (615) and nearly had as many carries (128) as he had in his first four seasons (146) combined.
It's safe to say that he made the most of the opportunity, and it caught the eye of the Chiefs.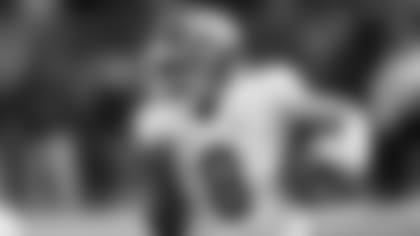 DB Nasir Greer – Wake Forest University
Greer played in 33 games during his career at Wake Forest, tallying 141 tackles, five forced fumbles and three interceptions in that time. He made six starts for the Demon Deacons last season, recording 18 tackles and a pick. The 6-foot-0, 201-pound defensive back battled injuries over the last two years, but he'll now have a chance to show what he can do in Kansas City.
OG Mike Caliendo – Western Michigan University
Caliendo joins second-round draft pick Skyy Moore as another player from Western Michigan. He appeared in 54 games for the Broncos, logging experience at all three positions along the interior offensive line. Caliendo checks in at 6-foot-4 and 300 pounds.
OT Gene Pryor – University of Hawaii
Pryor was primarily a right tackle at Hawaii, starting more than 30 games during his three seasons in school. He checks in at 6-foot-3 and 310 pounds.
TE Kehinde Oginni – Nigeria
An alum of the NFL International Player Pathway program, Oginni is a native of Nigeria looking to make it as a professional football player. He has tremendous height at 6-foot-7 and will be an interesting story to watch throughout the offseason.
All 10 players – plus the dozens of other rookies participating on a tryout basis – will now have their shot to show what they can do as rookie minicamp gets underway this weekend.