The go-to statistic for a standout defensive performance, whether it be individually or as a collective group, is usually sacks.
If you can bring down an opposing quarterback at a significant rate, the chance of having success is greatly improved. That's maybe the oldest and most oft-used piece of analysis in covering football at any level.
In the case of the Kansas City Chiefs defense on Sunday night against the Denver Broncos, it was the rare situation in which the word "dominate" could be used despite the absence of sacks.
The Chiefs defense, which was without outside linebacker Justin Houston, as he had some swelling in his knee and wasn't active for the game, dominated the Broncos on Sunday even though it finished without a single sack.
Broncos quarterback Trevor Siemian, who had a career day against the Chiefs a few weeks ago when he completed 20 of 34 for 368 yards and three touchdowns, wasn't able to do anything on Sunday.
Siemian finished 17 of 43 (39.5 percent) for 183 yards and an interception, and he was under constant pressure.
"[Dee Ford] and Chris [Jones] were in there a lot and Tamba [Hali] was getting a good push that kind of allowed those guys [to create pressure]," Chiefs coach Andy Reid explained on Monday. "Poe had some nice rushes and had a sack taken away because of a penalty. [Siemian] had that pressure coming at him, so even though we didn't get him on the ground for a sack, he always had somebody there [in his face].
"In particular, we had that good inside push with Poe and Jones and it just made [Siemian] alter his throws. [Rakeem-Nunez] Roches continues to keep coming, so he gives you great energy out there. He's been a good addition there too."
According to Pro Football Focus, linebacker Dee Ford led the way and finished with seven quarterback pressures, while rookie defensive lineman Chris Jones added five. They were among the highest graded players on the day for the Chiefs defense.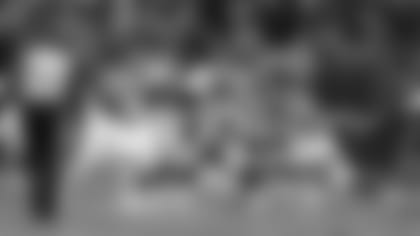 Overall, the Chiefs held the Broncos to just 246 yards of total offense, although a key part of that was the fact that the Chiefs dominated the time of possession battle—38:01 to 21:59.
The Broncos converted just 4 of 15 third downs (27 percent) and turned the ball over three times.
"We just wanted to play a complete game and finish," safety Eric Berry, who sealed the game with a late interception, explained. "That's what we wanted to do. We wanted to play together. That was the emphasis and the focus, and I think we did that, but we can always get better."
Coming off a performance against the Tennessee Titans last week in which the defense allowed 389 total yards of offense, which specifically included 148 on the ground, the Chiefs defensive players had a focus this week on making sure that didn't happen again.
"We were very honest with each other and honest with ourselves," Berry added. "Everybody just corrected and did what they had to do. When we're in that building, we're very frank with each other and frank with ourselves."
Whatever they said to one another, it worked.
The Chiefs, who are now 5-0 in divisional games this season and have won 10 straight against the AFC West overall, are one of five teams in the NFL that is currently allowing less than 19 points per game, and each of those other teams (Patriots, Seahawks, Giants, Cowboys) as well as the Chiefs are headed to the playoffs.
"We'll go back to practice this week, get back in the lab and keep working like our record is 0-0," defensive lineman Dontari Poe added.