The Kansas City Chiefs selected the University of Minnesota's Eric Murray, a versatile and athletic cornerback who is known for his physicality, with one of their fourth-round picks (No. 106 overall) on Saturday afternoon.
Listed at 5 feet 11 and 199 pounds, Murray had 66 tackles with 3 forced fumbles, 8 passes defensed and an interception last season for the Minnesota defense.
Murray, who hopped on a conference call with the local Kansas City media soon after he was selected, didn't take long to explain how he was already familiar with the Chiefs roster.
"I have been following the Chiefs very closely," he explained. "I'm an avid video game player, and I actually love the Chiefs—they're my favorite football team to play with."
When asked why someone who is from Wisconsin and went to school in Minnesota would love a team that's 500 miles south of there, Murray made it simple.
"They play my style of football," he said. "They play a lot of man and that fits me well. I just want to be a physical person, come in there and do my job."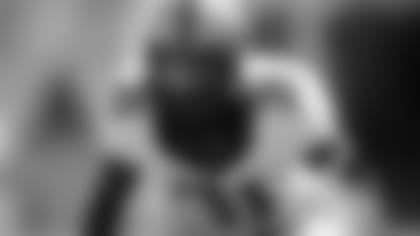 The physicality is one of the first things you'll hear about Murray when asked to describe his style of play. It's a good fit with what the Chiefs like to do defensively with their press-heavy scheme.
"I have always been an aggressive kid," Murray added. "I never could play basketball because I was too aggressive, so it's just always been in me. I can't really help it."
It's a trait that helps him when he's lined up in press coverage.
"Usually, if I can get my hands on people, I can pretty much control them," he added.
Murray is coming into a situation in which he'll be learning from secondary and cornerbacks coach Al Harris, along with defensive backs coach and Pro Football Hall of Famer Emmitt Thomas.
"There is a lot of knowledge in that room," he said. "Coming from Wisconsin, I've seen a lot of Al Harris highlights and Emmitt Thomas is a Hall of Famer, so that is huge going in there with all that knowledge in that room and be able to learn.
"I am just honored to be there."