Now that we're halfway through the 2015 regular season, let's take a look at how the Kansas City Chiefs (3-5) rookies have fared through the first eight games of their NFL careers.
It should be noted that through Week 8, the Chiefs drafted rookies have played more total snaps (2,059) than any other NFL team in that same category.
Here's how those are broken down:
TOTAL SNAPS - Ranks No. 1 in NFL
(per official NFL Games Statistics Information System)
**The Chiefs have gotten snaps from eight of their nine draft picks within their first eight games.
"You've seen young guys get better," Chiefs coach Andy Reid said earlier this week. "This isn't an excuse or anything else, but we've probably got more young guys playing for us than anybody in the league and they've continually gotten better.
"They've had the veteran support there, in a positive way for them."
Here's a look at each individual player and one of their top moments from the first half of the 2015 season.
For those who have been paying attention, first-round pick Marcus Peters has already established himself as a big time playmaker.
He has 3 interceptions so far for the Chiefs, which ties him for fifth-most in the NFL, and his 11 passes defensed tie him for fourth-most in the NFL.
He's second on the Chiefs with 38 tackles and has pretty much solidified his spot as the starter opposite of veteran Sean Smith.
"We felt he was the best corner in that draft," Reid said on Monday. "Is he learning every week? Did he have a couple plays that you'd like to have back? Yeah. But the one thing he does, he has a short memory, which is what you have to have at that position.
"He's going to keep bringing it at you and he's got a good attitude that goes along with that. He's feisty, very, very competitive."
TOP MOMENT: This is an easy one.
Peters' pick-six against Peyton Manning and the Denver Broncos on Thursday Night Football at Arrowhead Stadium is still one of the top moments of the first half of the season, regardless of how that game ended.
He showed everyone the stage isn't too big for him that night
Morse earned the starting center position out of training camp and never gave it up as he's started all eight games for the Chiefs at center so far this season.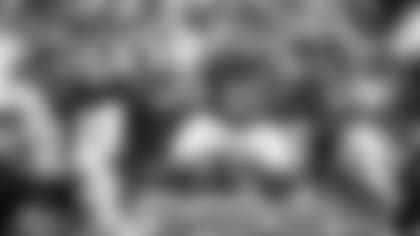 After that first game against the Texans, Morse's ability to get out in space and block down the field was visibly obvious to everyone that hadn't seen it before.
He was a great fit for this offense.
"Coach Reid is known for getting linemen down field and zoning off," Morse explained. "I feel like that helps a ton with me because I like movement. I feel like I'm not the biggest guy on the field, but I like to move around a little bit and Coach Reid's offense gives me an opportunity to do that."
With left guard Ben Grubbs missing the game last week against the Detroit Lions, Morse is the only offensive lineman on the Chiefs team to play every snap so far this season.
TOP MOMENT:Morse's first NFL action
There was so much made of the Texans defensive line going into that game and how the rookie would handle Vince Wilfork, J.J. Watt and company, and he held his own.
It was Morse's ability to step in on day one and not be overmatched physically that caught the attention of those around him.
There might not have been a more impressive player throughout OTAs than receiver Chris Conley.
His combination of size and speed was apparent from the first time he stepped on the practice field, and although an injury slowed down his development through training camp, Conley has showed over the past few games to have the ability to step in and produce if called upon.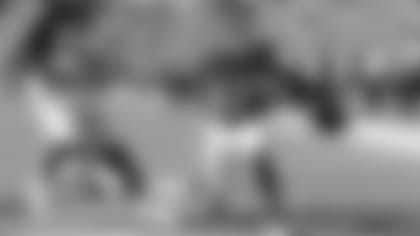 Conley has 14 receptions for 160 yards and 1 touchdown so far this season, and 10 of those receptions have come in the last three games.
After catching 6 passes for 63 yards and grabbing the first touchdown of his career in the win over the Steelers, Conley explained the development it takes for a young receiver to learn and understand this offense.
"A lot of the plays that we run, we just ran them out of different sets—different people in the same spots," Conley explained, "and moving it around, you have to know the concepts because you can be in anywhere in any situation, especially in hurry up—when you have to run every route.
"I think the offense is getting to that point where we can move around and play fast like we want."
TOP MOMENT: First career touchdown
With the Chiefs leading by just 3 points early in the fourth quarter over the Steelers, Conley grabbed the 6-yard pass from Alex Smith and took it in for his first career touchdown.
Nelson has been on the Chiefs active roster for the past four games, accumulating a total of 89 snaps played, 42 of which have come on the defensive side of the ball primarily as the nickel cornerback.
His most extensive action came against the Steelers in Week 7, when he played 21 snaps on the defensive side of the ball and added 11 snaps on special teams.
He's grabbed 2 tackles for the defense in his four games.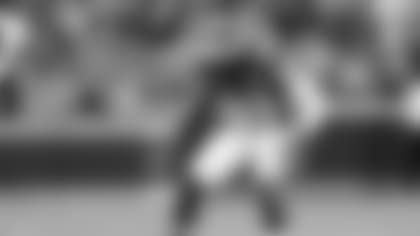 Wilson is currently dealing with an ankle injury that has cost him the past two games, but he was active for the first six games of the season and found snaps in each of them.
In the first three games of the season, Wilson's production strictly came on special teams.
But in Week 4 against the Bengals, veteran linebacker Josh Mauga left with an injury just minutes into the game and Wilson was asked to step in and play.
He finished that game with 8 tackles, which tied him for most on the team in that game.
Just two weeks later, Wilson would play the best game of his season against future Hall of Fame running back Adrian Peterson and the Minnesota Vikings.
It was one of Wilson's two starts for the season and he finished the game with 8 tackles, which was just 1 shy of the tying for most in that game with veteran Derrick Johnson.
TOP MOMENT:Wilson recovers touchdown in end zone
Wilson was the right guy in the right place against the Chicago Bears. When defensive lineman Jaye Howard shot through the defense and forced the fumble deep in Bears territory, Wilson recovered the ball in the end zone.
It gave the Chiefs the early 7-0 lead.
Alexander has played in every game for the Chiefs this season as a primary contributor on special teams.
Of his 180 snaps played this season, 176 of them have come for Dave Toub's group on special teams. He was able to see his first defensive action last Sunday in London against the Detroit Lions.
He's picked up 7 tackles on special teams and has routinely been around the ball and made some big hits on coverage teams.
O'Shaughnessy has played 111 snaps on offense and 74 on special teams in the seven games he's been active for this season.
He was inactive for the game last Sunday against the Lions.
O'Shaughnessy has caught 6 passes for 87 yards this season, and 2 of those receptions have gone for big plays of 20 and 34 yards. They both came in the Thursday Night game against the Broncos.
Nunez-Roches was inactive for the Chiefs first five games of the season but was active for the first time against the Vikings in Week 6.
He has played 10 snaps on special teams and 9 on defense in the last three games, grabbing 3 tackles in the process. 
Brown is currently on the Chiefs practice squad and has not yet been active for any games this season.
Photos of the Chiefs 2015 Draft class.