With that said, fans across the country have already done their due diligence on which prospects they hope land with their favorite NFL team.
Once drafted, the impact these players will make throughout their careers with their respective NFL team is varied, but the goal for everyone who steps across those white lines is to one day be listed among the greats.
In football terms, there's no higher honor for what happens between the lines than to be enshrined into the Pro Football Hall of Fame.
Since way back to the days of the Dallas Texans, the Kansas City Chiefs have selected eight players who currently have a spot in Canton, Ohio, home of the Pro Football Hall of Fame.
Some of these players spent their entire careers with the Chiefs, like the most recent addition, offensive lineman Will Shields (1993-2006), who will officially be inducted later this summer, and there are a few players who didn't even play a single snap for them.
This chart below lists the eight players selected by the Chiefs (or Texans) who reside in the Pro Football Hall of Fame.
Kansas City Chiefs' Draft Picks in Pro Football Hall of Fame
Chose NFL - Chicago Bears
Chose NFL - Dallas Cowboys
Chose NFL - Dallas Cowboys
There are a few more recent players who should soon find their names among this list—a particular tight end comes to mind.
But right now, these are the drafted players in the Pro Football Hall of Fame.
Both defensive back Emmitt Thomas (Bishop College-1966) and kicker Jan Stenerud (Montana State-1967) were undrafted.
Shields' contributions on the field to the Chiefs have been well documented recently. He spent his entire 14-year NFL career with the Chiefs, earning 12 Pro Bowl trips and was a five-time All-Pro honoree.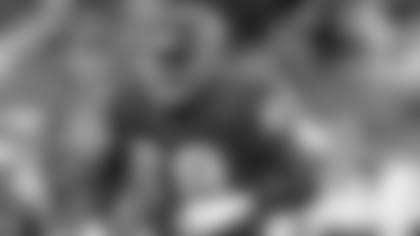 He was named to the Pro Football Hall of Fame's All-Decade Team of the 2000s and started a franchise-record 223 consecutive games. He was also awarded the 2003 Walter Payton NFL Man of the Year award, which is the highest honor a player can receive for his work in the community.
Thomas is one of the single most revered players in Chiefs history, and he's inarguably one of the greatest pure pass rushers in NFL history. He spent his entire 11-year career with the Chiefs and totaled a franchise-best 126.5 sacks during that time.
In 1990, Thomas set the NFL record for most sacks in a single game with seven against the Seattle Seahawks, a record that still stands today.
Lanier was an eight-time All-Pro linebacker that along with Bell, Buchanan, Emmitt Thomas, Curley Culp and company, combined for one of the most underrated defenses in NFL history.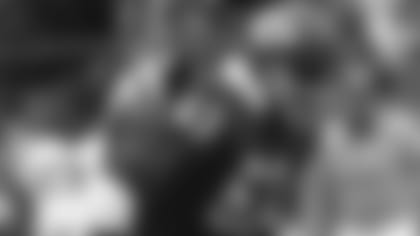 Lanier was renowned for his hitting ability, but managed 27 interceptions and 15 fumble recoveries during his 11-year career as well.
For Chiefs fans, there are three names that probably jump off this list as a little surprising, at least for those who didn't already know this history.
Before the AFL-NFL merger on June 8, 1966, there were separate drafts between the two respective leagues, which meant players could be drafted by both leagues and this often led to a bidding war between the two leagues to sign the player.
This was the case for former Kansas running back Gale Sayers, who was selected by the Chiefs in the first round (No. 5 overall) of the AFL Draft back in 1965, but was also selected by the Chicago Bears in the first round (No. 4 overall) of the NFL Draft that same year.
Sayers chose the Bears and after a short but electric seven-year NFL career, which included just four healthy seasons, Sayers retired with 6,263 combined rushing and receiving yards with 48 touchdowns.
It was just a year earlier in 1964 that Navy quarterback Roger Staubach was selected in the AFL Draft by the Chiefs with their 16th round pick (No. 122 overall), but chose the Dallas Cowboys of the NFL, who selected him with their 10th round pick (No. 129 overall).
Staubach was a two-time Super Bowl Champion (VI, XII) during his 11-year NFL Career, all of which came with the Cowboys. He was a six-time Pro Bowl selection and is one of just four players who have won the Heisman Trophy (1963) and were also named a Super Bowl MVP (VI).
It wasn't just the Chiefs losing key players to the NFL either; both Bobby Bell and Buck Buchanan were drafted by NFL teams in 1963.
Bell was selected by the Minnesota Vikings in the second round with the No. 16 overall pick, and after playing at the University of Minnesota, Bell shocked everyone by choosing to sign with the AFL's Chiefs, who selected him with the No. 56 overall pick in the seventh round.
Buchanan was selected by the Packers in the 19th round (No. 265 overall) of the NFL draft, but the Chiefs recognized what kind of impact Buchanan could make and selected him with the No. 1 overall pick in the 1963 AFL Draft, a pick they received from the Oakland Raiders in a trade for quarterback Cotton Davidson.
Both Bell and Buchanan were instrumental parts of the Chiefs' Super Bowl IV Championship team.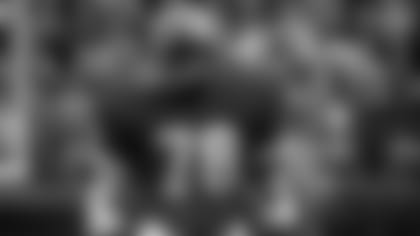 Finally, Bob Lilly was selected by the Chiefs in the second round (No. 14 overall) of the 1961 AFL Draft, but Lilly chose to sign with the Cowboys, who selected him No. 13 overall in the first round of their draft.
Lilly, a defensive tackle from TCU, was an 11-time Pro Bowl selection during his 14-year NFL career, all of which came with the Cowboys.
With 10 picks in the upcoming draft this year, the Chiefs will look to add to an already loaded nucleus of young talent on this roster, and maybe a couple of decades from now, we can add a few more names to this list.
Photos from OL Will Shields' career with the Kansas City Chiefs