Like in the case of the cornerback position, the safety role will look a bit different for the Kansas City Chiefs headed into 2016 after veteran Husain Abdullah retired and Tyvon Branch moved on to the Arizona Cardinals.
Those two players equate to a combined 862 defensive snaps to replace when you combine the 2015 regular season and playoff numbers.
To help fill that void, the Chiefs signed a 7-year NFL veteran in Stevie Brown on April 1, and then selected three defensive backs in the NFL Draft. The first of Kansas City's two fourth-round picks, 22-year-old Eric Murray, who played cornerback in college, has taken a number of repetitions at safety this offseason.
"He's doing a good job coming along over there," Ron Parker said of Murray during OTAs.
Parker, who played for Division II Newberry College as a cornerback, has been asked to play a number of positions by defensive coordinator Bob Sutton during his Chiefs tenure. That included learning the safety position when Eric Berry had to leave the team due to his Hodgkin's lymphoma diagnosis during the 2014 season.
"It takes a second for everything to process," Parker explained. "When you're back there at safety, everything happens a little bit slower, so you have to slow down a little bit when you're back there. Just make sure you see the whole field."
Like Murray, Chiefs returning defensive backs Jamell Fleming and Marcus Cooper are also making the transition to safety from cornerback.
"We've got a lot of young players in the room and bringing them along has probably been the biggest thing that we've accomplished," Daniel Sorensen, now a veteran entering his third year in the league, said in his press opportunity Tuesday. "Top to bottom, we just have a lot of youth in there and we lost some key veterans from last year that had a lot of experience, and so it's now catching those guys up to the level we played at last year, which was a very high level, so that's the standard is to bring some of these younger guys up, myself included, to be at that level."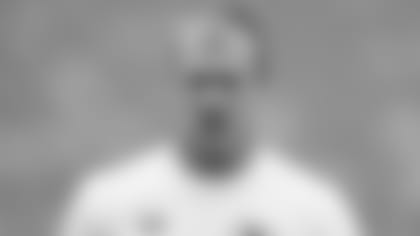 So far, Sorensen said he has relished his newfound mentorship role.
"It has been different," he said. "I [used to be] the guy trying to learn from some of these older guys—Husain (Abdullah) and Tyvon Branch. It's our responsibility to pass along the things that we've learned, especially in this system and how we run different things. [The younger defensive backs] are doing a great job of catching on and learning."
As the young safety room continues to learn from those veterans in camp, the Chiefs have spent this offseason without a key veteran in Berry, who missed all 10 OTA practices and the first day of mandatory minicamp Tuesday.
Sorensen said he has benefitted from taking the practice repetitions in his absence.
"Every rep that you get is a benefit and it's just an opportunity to get better and to hone in on your technique," Sorensen said. "I'm taking advantage of some of those extra reps maybe that I'm getting now."
Sorensen knows the battle to get on the field all too well from his experience as an undrafted free agent out of BYU in 2014. Now in his third year, he has shared with his younger teammates that when they do get their time on the field, the key is to make it count.
"When you have an opportunity, to just make the most of it," he said of his advice to the rookies. "That's hustling, running to the ball. Even though you make a mistake, you still do it hard and you still do it fast."