The 2018 NFL Draft is nearly here, meaning some of the best college players in the nation will soon walk across the stage and begin their journey as professional athletes.
Two-hundred and fifty-six players will hear their name called over the course of the three-day event, beginning with the first round on Thursday night.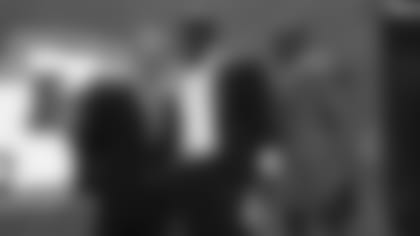 Here's where the Kansas City Chiefs will be selecting as of now:
Round 3 – No. 78 (from Washington)
Round 4 – No. 124 (from Los Angeles)
All seven rounds will be broadcast by a variety of networks, marking the first time that the entirety of the event will air live on broadcast television.
Here's the programming schedule:
Round 1 - Thursday, April 26 at 7 p.m. CT on NFL Network, FOX, ESPN, ESPN2 and ESPN Deportes
Rounds 2-3 - Friday, April 27 at 6 p.m. CT on NFL Network, FOX, ESPN and ESPN2
Rounds 4-7 - Saturday, April 28 at 11 p.m. CT on NFL Network, ESPN and ABC
In addition to traditional methods of tuning in, the NFL, ESPN and FOX will each offer a live stream of the event on their digital properties.