There were ten players scratched from Friday night's preseason opener for the Kansas City Chiefs because of injuries, including two All-Pros in safety Eric Berry and tight end Travis Kelce.
After the game, Chiefs coach Andy Reid provided an update on a few of those guys, specifically Berry, Kelce, and new defensive lineman Bennie Logan.
"They are close," Reid noted of those three guys. "(They will) potentially get some work this next week, we'll just see how it goes. They've got a big rehab session (Saturday), so we'll see."
All of those guys have practiced at camp, but have missed time recently with various injuries. The Chiefs go on the road next week to take on the Cincinnati Bengals on Saturday.
Following Friday night's game against the San Francisco 49ers, which the Chiefs dropped 27-17, Reid had just two new injuries to report.
"[Chris] Conley has a knee contusion, we'll just see how he does, and [Phillip] Gaines dislocated a finger," Reid said. "Other than that, everybody made it through fairly healthy."
Conley's injury came on a 17-yard reception midway through the first quarter. It was actually a fantastic catch across the middle, but it was the subsequent hit on his knee from the safety after the catch that sent him end over end.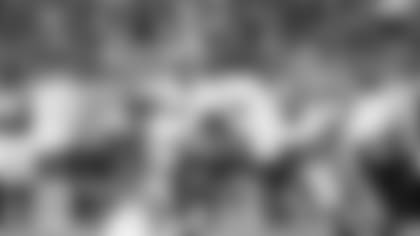 The 49ers challenged the play as the ball came loose after Conley hit the ground, but the play was confirmed and the result was a nice chunk of yards for the Chiefs' offense.
A few guys returning from injury made their way back onto the field Friday night as well, including two key members of the Chiefs' defensive front seven in veteran defensive lineman Allen Bailey and linebacker Derrick Johnson.
Johnson actually finished third on the team in snaps played among inside linebackers with 22, trailing only rookie Ukeme Eligwe (41), and the newly-traded-for Kevin Pierre-Louis (23).
"He did get a few reps," Reid said after the game of Johnson. "He needed them, but he probably got a few more than what I really wanted."
Bailey finished with 13 snaps, but made one of them count with a huge tackle for loss on the 49ers' second offensive play of the game.
Johnson and Bailey helped the Chiefs' defense hold strong twice in red zone situations, including forcing a field goal after being faced with the 49ers having a first-and-goal from the 1-yard line. It was a nice display from a group that's heard plenty about their 26th-ranked run defense last year.
It's also important to note that cornerback De'Vante Bausby (ankle) and rookie defensive lineman/outside linebacker Tanoh Kpassagnon (shin splints) played in Friday's game despite missing Tuesday's practice with injuries.
The Chiefs return to practice at Missouri Western State University in St. Joseph Sunday morning at 8:15 a.m. They have just four open camp practices left (Sunday – Wednesday).