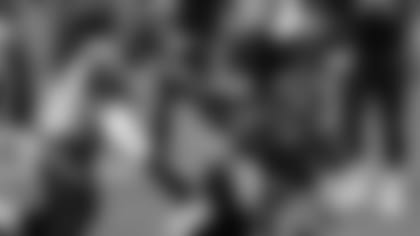 ](https://www.profootballfocus.com/blog/2013/01/01/free-agent-linebackers/)
The crazy time of year that is free agency is fast approaching, so KCChiefs.com has you covered with a 30-day free agency look, highlighting the 30 most intriguing free agents or players who could be released/traded during the offseason.
You may have noticed, there are no restricted free agents on the list, largely because they rarely leave their current teams. None of the reports are indicative of the Chiefs plans for the 2013 free agency season.
Rey Maualuga was part of the famed linebacker class of 2009, from the University of Southern California, which included fellow NFL players Clay Matthews and Brian Cushing.
Here's a look at some of Maualuga's strength and weaknesses.
Name: Rey Maualuga
Position: LB
Height: 6'2
Weight: 265
College: University of Southern California
Born: January 20th, 1987, (Fort Still, Oklahoma)
Age: 26
Experience: 4 years
Drafted: 2009, 2nd Round-38th pick overall by the Cincinnati Bengals
Career Stat Line:60 games (59 starts), 194 tackles, 150 assists, three sacks, three INTs, 60 yards, 11 passes defensed, six forced fumbles and two fumble recoveries
Maualuga is coming off his best year statistically, recording 122-combined tackles.
"There aren't a lot of interior LBs on the market," said ESPN NFL Insider Bill Polian. "So I think he'll command (star-caliber) money."
At USC, Maualuga forced four fumbles; during his NFL stay, he's forced six.
In 2012, Maualuga allowed 35-passing first downs and two TDs, when assigned to cover. (The most first downs allowed in the league, by a LB).
Although they're in the past, Maualuga has a history of legal woes.
Bengals defensive coordinator Mike Zimmer, shared a thought on Rey.
"(Maualuga) is, as you will find out when this free-agency period starts, a lot better than what a lot of people give him credit for," Zimmer said.
"I think that's going to be what people are going to find out if he goes. If he's not here, people are going to miss him and say we should have had him."
Even Maualuga's head coach, Marvin Lewis, spoke on his behalf:
"He's one of the guys you got to get back in the fold," Marvin Lewis said to Around The League's Gregg Rosenthal.
If two coaches, speaking on his behalf, aren't enough to keep Maualuga in Cincy, he'll be sought after for many reasons, including his durability; he's missed four games in four years.