The crazy time of year that is free agency is fast approaching, so KCChiefs.com has you covered with a 30-day free agency look, highlighting the 30 most intriguing free agents or players who could be released/traded during the offseason.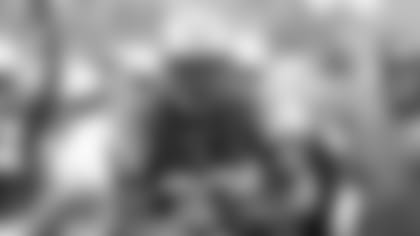 You may have noticed, there are no restricted free agents on the list, largely because they rarely leave their current teams. None of the reports are indicative of the Chiefs plans for the 2013 free agency season.
LaRon Landry, who played for the New York Jets in 2012, after spending five years with the Washington Redskins, is available for work.
Rich Cimini of ESPNNewyork.com reports that Landry is believed to be seeking $6 million a year.
Let's take a closer look at LaRon Landry, identifying some of his strengths and weaknesses.
Name: LaRon Landry
Position: Safety
Height: 6'0
Weight: 220
College: LSU
Born: October 14, 1984 (Metairie, Louisiana)
Age: 28
Experience: 6 years
Drafted: 2007, 1st Round-6th pick overall by Washington Redskins
Landry just completed his sixth NFL season, here's a look at some of his career stats:
80 games (79 starts), 361 tackles, 115 assists, 5.5 sacks, six INTs, one TD and 40 passes defensed.
Landry's 6'0, 220-pound frame and strength, allow for him to be extra physical, holding his own at the line of scrimmage.
Jenny Vrentas at The Star-Ledger reported that when Landry was with the Jets, he said he could either "be in the middle of (the) field, or I could go down in the box," Landry said. "My main thing is I like to be in the mix."
During his career, Landry has forced 10 fumbles, four last season with the Jets and recorded five fumble recoveries.
Since entering the league, Landry has missed a total of 16 games, including the last seven games of 2010, due to an Achilles-tendon concern.
Landry missed the first two games in 2011, suffering a hamstring injury and later went down with a groin injury.
The New York Jets had a rough 2012 season, but LaRon Landry still produced quality numbers, including 76 tackles, 24 assists, two INTs, one TD, eight passes defensed and four forced fumbles.
Again, it all comes down to staying healthy in the NFL and that's never an easy task. If Landry can stay on the field, he'll bring instant credibility to any secondary he joins.