The crazy time of year that is free agency is just ten days away. Until then, over the next ten days, I'll take a look at 10 top free agents that could be making an impact with a different team in 2014. None of the reports are indicative of the Chiefs plans for the 2013 free agency season.
DAY 1 of 10: FS Jairus Byrd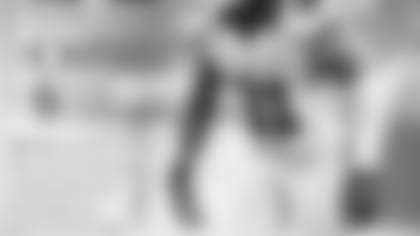 Byrd just completed his fifth NFL season, which included 9 games, 48 tackles, 6 PBUs, 4 INTs,  one sack and one forced fumble
Jairus Byrd is definitely in the top-tier of NFL safeties, according to NFL.com's Around the League writer Chris Wesseling, who said, "Byrd is a true playmaker, specializing in forced fumbles and interceptions.
Bills writer Chris Brown is optimistic that Buffalo will do what it can to keep Byrd in town.
The Bills will meet with Byrd's reps this week in Indianapolis, according to cbssports.com's Larry Hartstein.