With both teams at 9-2 and fighting to be at the top of the AFC West, there's a lot on the line in Week 13. For the second time in just three weeks, the Chiefs will take on the Broncos, but this time at Arrowhead Stadium.
Kansas City holds a 56-51 (.523) all-time advantage over Denver in the 107 previous meetings between the two clubs (106 regular season, one postseason).
The power of Arrowhead has been proven; the Chiefs own a 24-16 (.600) advantage against Denver at Arrowhead Stadium.
RB Jamaal Charles has 200 carries for 918 yards (4.6 avg.), ranking first in rushing yards in the AFC. His 918 yards rank tied for fourth in the NFL.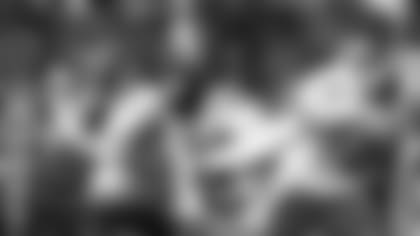 LB Derrick Johnson has 73 tackles (65 solo) for the season. He ranks third in franchise history for most career tackles with 947.
CB Marcus Cooper has recorded 14 passes defensed in 2013 to tie for fourth in the NFL. The single-season franchise record is 25 passes defensed, set by CB Brandon Carr in 2010.
The Chiefs tied for first in the NFL with 37.0 sacks.
Kansas City's defense is second in the AFC and fourth in the NFL in opponent advances (rushes and completions), allowing an average of 45.6 total per game.
Chiefs and Broncos Connections: Broncos Defensive Coordinator/Interim Head Coach Jack Del Rio was on the Chiefs roster as a linebacker from 1987-88 during which time he earned an undergraduate degree in political science from the University of Kansas.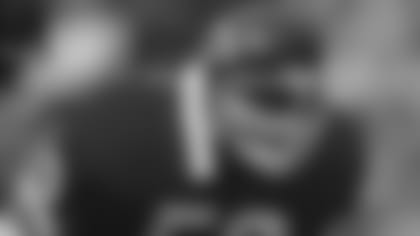 RB Jamaal Charles has 8,407 combined net yards for his career, to rank fifth on the all-time combined yards chart. Charles became just the sixth player in team history to record more than 8,000 combined yards. He needs 41 yards to pass RBs Abner Haynes and Priest Holmes (8,447) to move into third place in franchise history.
WR Dwayne Bowe's 6,205 receiving yards rank sixth in team history. Bowe needs 136 more receiving yards to pass WR Stephone Paige (6,341) for fifth and needs 155 yards to pass WR Carlos Carson (6,360) for fourth.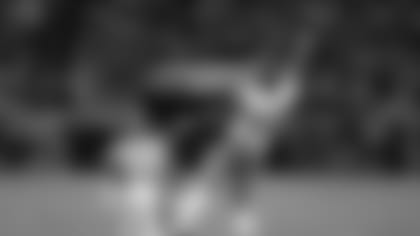 On December 1, 1878, the first White House telephone was installed and in 1913, a continuous moving assembly line was introduced by Henry Ford. Also on this day, in 1959, the first color photograph of Earth from outer space was developed and in 1982, Michael Jackson releases his album "Thriller."
This day is also Bette Midler's (68) birthday, as well as, Woody Allen (77) and Sarah Silverman (43).