The Chiefs are wrapping up a three-game home stretch this week as the 3-4 Cleveland Browns come to town, led by QB Jason Campbell.
Kansas City is 7-3-1 all-time at home against the Browns. However, the past two meetings at Arrowhead, Cleveland has come out on top. The last time the Chiefs defeated the Browns at home was in 2003 when QB Trent Green led Kansas City to a 41-20 victory.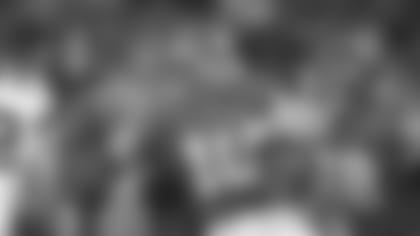 RB Jamaal Charles recorded 123 yards from scrimmage and one rushing touchdown in the game, marking his seventh-straight game with at least 100 yards from scrimmage and at least one touchdown. He joins Pro Football Hall of Fame RB O.J. Simpson (1975) as the only two players in NFL history to record at least 100 scrimmage yards and one touchdown in each of the first seven games of a season.
The Kansas City defense has not allowed an opponent to score more than 17 points through the first seven games of the season. The Chiefs are the first team to allow 17 or fewer points in each of its first seven contests since the 2006 Ravens.
After seven weeks of regular season play, S Quintin Demps ranks fourth in the NFL in kickoff return average.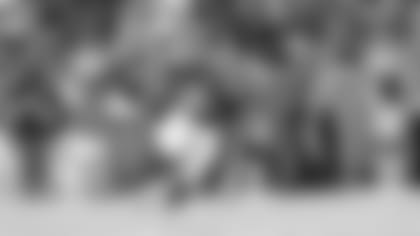 The Chiefs rank first in the NFL with a plus-11 turnover differential. Last week, Kansas City forced and recovered a fumble in the fourth quarter to seal the victory. The Browns currently are ranked tied for 18th with a minus-1 turnover differential.
Kansas City's defense has recorded 35.0 sacks for minus-244 yards in seven games this season.
Chiefs LB Derrick Johnson became the fourth player in franchise history to record 900 or more career stops. To be more exact, Johnson now has 923-career stops, moving him into fourth in team history.
Kansas City has allowed only 81 points through the first seven games of the season (11.6 avg.).
Chiefs LB Justin Houston is tied for second in the NFL with 10.0 sacks and LB Tamba Hali ranks fourth with 9.0 sacks.
After seven weeks of play, the Kansas City Chiefs rank first in the NFL in average starting field position. The Chiefs offense has had 90 possessions with the average starting point the 34.8-yard line.
WR Dwayne Bowe currently is second in team history with 440 receptions. That mark ranks first among wide receivers in Chiefs history.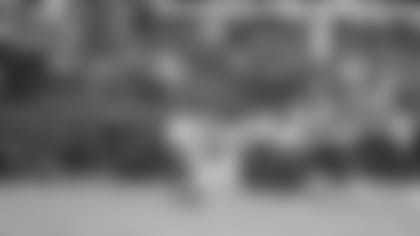 Chiefs and Browns Connections: Browns Offensive Coordinator Norv Turner spent 2006 coaching Chiefs QB Alex Smith (2005-12) while he served as San Francisco's offensive coordinator; Cleveland's Assistant General Manager Ray Farmer (2006-12) spent the past seven seasons as the Chiefs director of pro personnel; Chiefs Offensive Coordinator Doug Pederson spent 2000 on the Browns' roster as a QB; Chiefs DL Allen Bailey (2007-10) played collegiately at Miami with Browns WR Travis Benjamin (2008-11).
RB Jamaal Charles has 919 carries, ranking sixth in team history for most-career rushing attempts. He needs 14 more carries to pass RB Marcus Allen (932) for fifth.
LB Justin Houston has 25.5 sacks in three seasons to rank 11th in club history for most sacks. He needs 2.5 more sacks to pass John Browning (27.5) for a place in the Top 10 in team history.
QB Alex Smith has 43 carries for 218 yards in 2013, setting a single-season career high for rushing yards. He needs 10 more carries to surpass his single-season career high (52) for number of carries.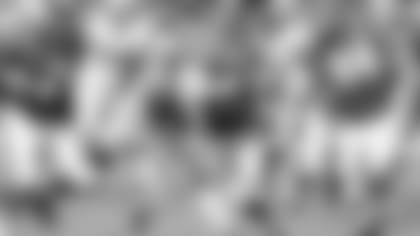 On October 27th 1954, Walt Disney's 1st TV show, "Disneyland," premiered on ABC and in 1985, the Kansas City Royals beat St Louis Cards, four games to three in the 82nd World Series. Also on this day, in 1997, the US released a redesigned $50 bill.
October 27th is also U.S. President Theodore Roosevelt's birthday, as well as Kelly Osbourne (29) and John Cleese (74).