The Kansas City Chiefs will face the San Diego Chargers on Sunday at Qualcomm Stadium for the last regular season game of the 2013 season. The Chiefs are locked into the fifth seed in the AFC playoffs and will look to improve, recharge and capture some momentum in San Diego, before heading to the playoffs.
Sunday's game marks the 108th meeting between the Chiefs and Chargers, and San Diego owns a 54-52-1 overall advantage in the series. The Charges have won eight of the last 10 matchups. Their last meeting was on November 24th at Arrowhead Stadium when the Chargers defeated the Chiefs 41-38.
This season marks Chiefs Head Coach Andy Reid's 10th postseason berth in 15 seasons as an NFL head coach.
It is only the seventh time in franchise history that a Chiefs team has scored 400 or more points in a season; as of now, the Chiefs have scored 406 points.
Kansas City has scored 49 total touchdowns in 2013, tying as the sixth-best single-season total in franchise history.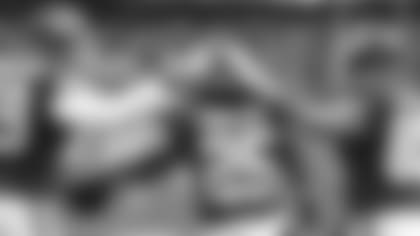 The Chiefs have six defensive touchdowns in 2013, totaling the third-best mark in team history and five special teams touchdown, tying for the best mark in team history.
Kansas City has converted 49 PATs in 2013, tying for the third-best mark in franchise history.
The club's plus 17-turnover differential is first in the AFC and second in the NFL.
LB Tamba Hali has 78.5 sack yards to rank first on the team, rank second in the AFC and rank sixth in the NFL.
Kansas City's 110 first-quarter points rank as the fourth-best mark in franchise history for most first-quarter points.
The Chiefs are averaging 29.8 yards per kickoff return (1,191 yards on 40 kickoff returns) to rank first in the AFC and NFL. The average also marks the highest kickoff return average for a single season in franchise history.
WR Dexter McCluster's 654 punt return yards in 2013 rank as the highest single-season total in team history.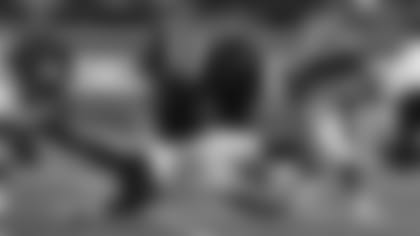 The Chiefs have recorded 40 or more points in two games this season, marking the 15th time in franchise history that the club has recorded two or more 40-plus point games and the first time since 2010.
The Chiefs are first in the AFC and fourth in the NFL in total points allowed per game, giving up just 18.5 points per game (278 total points) through Week 15.
Kansas City ranks first in the AFC and is tied for first in the NFL with five interception returns for touchdowns. The team's five interception returns for touchdowns tie for the second-best mark in franchise history.
P Dustin Colquitt has landed 285 career punts inside the 20-yard line, the most in Chiefs history and ranks 13th in NFL history.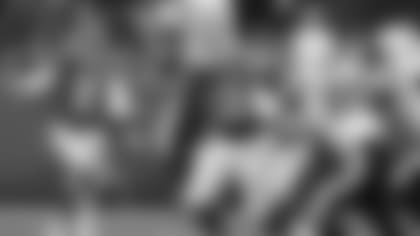 Chiefs and Chargers Connections:
Chiefs QB Alex Smith (2005-12) and WR Kyle Williams (2010-12) were on San Francisco's roster during the time that San Diego Tight Ends Coach Jason Michael (2009-10) held the title of offensive assistant/quarterbacks coach.
Chargers Offensive Line Coach Joe D'Alessandris held the position of assistant offensive line coach in Kansas City from 2008-09.
San Diego K Nick Novak played in Kansas City in 2008.
Kansas City Running Backs Coach Eric Bieniemy was on the roster in San Diego from 1991-94.
San Diego Offensive Coordinator Ken Whisenhunt (1985-88) played tight end for Atlanta while Kansas City Defensive Line Coach Tommy Brasher (1986-89) held the same position.
Chargers Wide Receivers Coach Fred Graves (1982-2000) held various positions at Utah including wide receivers coach, assistant head coach and offensive coordinator while Kansas City Spread Game Analyst/Special Projects Coach Brad Childress (1990) held the title of wide receivers coach for one season.
Chiefs LB Justin Houston (2007-10) and San Diego DT Kwame Geathers (2009-12) played together at Georgia.
San Diego Assistant Strength and Conditioning Coach Rick Lyle grew up in Kansas City, Mo., where he attended Hickman Mills High School. He later attended Missouri and played on the defensive line for the Tigers.
S Eric Berry has 5.5 career sacks (-37.5 yards), which ranks as the fourth-highest total by a defensive back in Chiefs history. He needs 1.5 more sacks to pass Reggie Tongue (6.5 sacks) and set a new franchise record for most QB takedowns by a defensive back.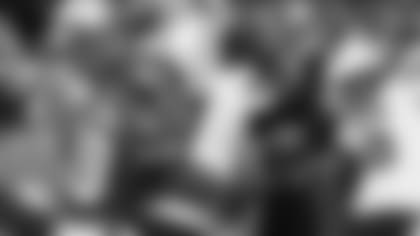 WR Dexter McCluster needs to record two more punt returns to set a new single-season franchise record for most punt returns in a season to pass the old mark of 58, set by J.T. Smith in 1979.
The Chiefs are on pace to break the NFL single-season record for highest kickoff return average, which is a 29.4 average, currently held by the 1972 Chicago Bears.
WR Dwayne Bowe's 6,401 receiving yards rank fourth in team history. He needs 145 more receiving yards to pass WR Henry Marshall (6,545) for third place.
RB Jamaal Charles owns 1,316 combined attempts (rushing, receiving, interception returns, punt returns, kickoff returns and fumble returns), becoming just the fourth player in team history to record more than 1,300 combined attempts. His 1,316 combined attempts rank fourth in team history. He needs 211 attempts to pass Larry Johnson (1,526) for third.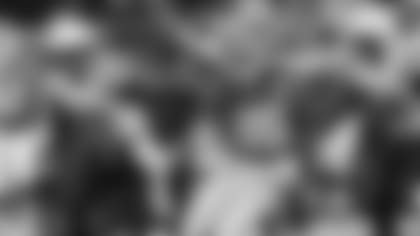 With one more touchdown, the 2013 team would become just the sixth team in franchise history to record 50 or more touchdowns in a season.
With one more PAT, it would mark the fourth time in team history that the club has converted 50 or more PATS.
On December 29, 1845, Texas was admitted as the 28th state. On this day, in 1862, the bowling ball was invented and in 1965, "Thunderball," the fourth spy film in the James Bond series premiered in the United States. Also, on this day in 1982, Bob Marley postage stamps were issued in Jamaica.
Actress Mary Tyler Moore is celebrating her 76th birthday on this day, along with, comedian and actor Danny McBride (37) and actor Jude Law (40).