The Kansas City Chiefs will travel to Lucas Oil Stadium on Saturday for the AFC Wild Card matchup against the Indianapolis Colts.
This season will mark head coach Andy Reid's 10th postseason appearance in 15 seasons.
This year's Chiefs team finished regular season play with an 11-5 record after finishing 2-14 the previous season, completing the greatest single-season turnaround in franchise history.
Since the AFL-NFL merger, Kansas City and Indianapolis have squared off 23 times in regular and postseason play, with the Colts holding a 15-8-0 advantage. In regular season action, the Colts hold a 12-8 edge against Kansas City.
The Chiefs are 4-5 on the road against the Colts.
Eight members of Kansas City's roster were named to the 2014 Pro Bowl, tying San Francisco for the highest amount of players from a single roster in the NFL.
Led by Head Coach Andy Reid, the Chiefs have posted their highest win total since the 2003 season.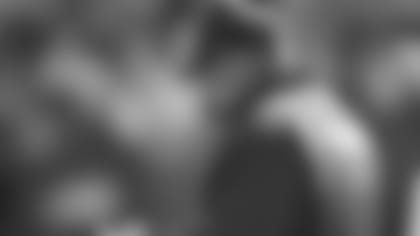 Andy Reid is one of six active NFL head coach with over 100 victories. He has 151 overall wins and is one of three active coaches with 10 or more postseason victories.
Kansas City holds an 8-14 overall record in the postseason. The team's last win was a road playoff victory in the 1993 AFC Divisional round with a 28-20 victory at Houston (1/16/94).
The Chiefs rank second in the NFL with a +18 turnover differential.
Twenty-eight of the Chiefs 53 players (52.8%) have played in at least one playoff contest.
The Chiefs rank tied for sixth in total points scored (26.9 avg.) and fifth in total points allowed (19.1 avg.) in the NFL.
Kansas City has the number one scoring defense in the NFL with six defensive touchdowns.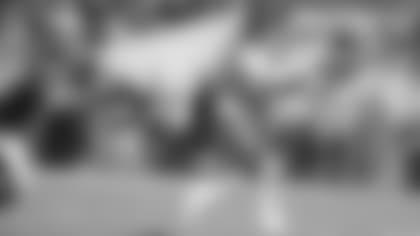 The Chiefs have recorded 11 return touchdowns this season – five interceptions, one fumble recovery, two kickoff returns, two punt returns and one special teams fumble recovery – marking just the third time in franchise history that the team has recorded 11 return touchdowns.
Kansas City ranked tied for fourth overall in scoring differential. The Chiefs outscored their opponents 430-305, a differential of +125.
After 16 weeks of play, the Kansas City Chiefs rank first in the NFL in average starting field position. The Chiefs offense has had 197 possessions with the average starting point at the 33.4-yard line.
The Kansas City Chiefs are tied for sixth in the league in sacks with 47.0 for -309.0 yards. Chiefs LBs Justin Houston and Tamba Hali are tied for 11th in the NFL with 11.0 sacks each.
The Chiefs defense ranks fifth in the NFL in third down conversions. The Chiefs defense has only allowed 10 3rd-and-10+ conversions all season (65 attempts, 55 stops in 3rd-and-10+ situations).
During the 2013 season, the Kansas City Chiefs ranked first in the NFL in kickoff return average, posting an NFL record 29.9 yards per return average for the season.
Chiefs and Colts Connections
Chiefs WR Donnie Avery was a member of the Colts for the 2012 season and caught QB Andrew Luck's first touchdown pass against the Chicago Bears on September 9th.
Chiefs QB Alex Smith (2005-12) was on San Francisco's roster while Colts Offensive Coordinator Pep Hamilton (2006) held the title of offensive assistant/quarterbacks coach, Defensive Coordinator Greg Manusky (2007- 10) served in the same capacity and Defensive Line Coach Gary Emanuel (2005-06) held the same title.
Indianapolis Special Teams Coordinator Tom McMahon (2009-11) served in the same capacity for St. Louis while CB Josh Gordy (2011), Kansas City WR Donnie Avery (2008-10) and Defensive Assistant/Secondary Coach Al Harris (2011) were on the roster. Harris was listed as a cornerback.
Colts Offensive Coordinator Pep Hamilton spent the summer of 2000 as a summer coaching intern with the Chiefs.
Chiefs CB Dunta Robinson (2000-04) played for South Carolina while Colts Wide Receivers Coach Charlie Williams (2003) held the same position.
Kansas City LB Derrick Johnson (2001-04) played for Texas with Indianapolis DE Cory Redding (2000-03).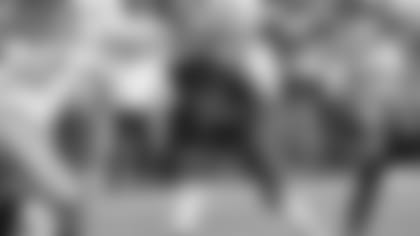 Colts Linebackers Coach Jeff FitzGerald (1998-99) held the title of defensive assistant/linebackers coach in Washington while Chiefs Offensive Line Coach Andy Heck (1999-2000) was on the roster as an offensive lineman.
Kansas City LB Nico Johnson (2008-12) played for Alabama with Colts NT Josh Chapman (2008-11) and RB Trent Richardson (2008-11).
Indianapolis CB Jalil Brown spent 2011-12 in Kansas City and Colts LB Andy Studebaker was a member of the Chiefs from 2008-12.
In Week 5 of the 2010 season, Johnson racked up nine tackles (seven solo) in addition to one pass defensed.
Had seven receptions for 128 yards, all of which were first-down conversions and two touchdowns including a 41-yarder in Week 5 of 2011.
Averaged 54.0 punting yards on five punts and 270 yards, including a 61-yard punt in Week 16 of the 2013 season.
In Week 11 of the 2007 season, Hali sacked QB Peyton Manning for seven yards, racked up five tackles, four solo and had one forced fumble
Carried 22 times for 226 yards, an average of 10.3 yards per carry, with an 86-yard touchdown in Week 16 of 2012.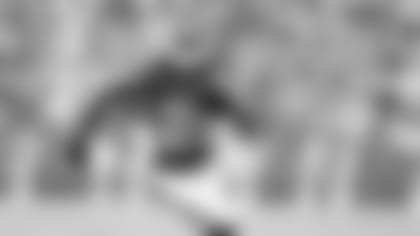 On January 4, 1850, the first American ice-skating club was organized in Philadelphia, PA. Also on this day in 1896, Utah became the 45th U.S. state and in 1936 the first pop music chart based on national sales was published by "Billboard magazine." On January 4, 1974, NBC-TV presented hockey in prime time with the Boston Bruins and the New York Rangers.
On this day, Don Shula is celebrating his 84th birthday, along with country music artist, Deana Carter (48) and the founder of The Used, Jeph Howard (35).
Most notably on this day, Andy Reid became the head coach of the Kansas City Chiefs.