The rivalry dates back to the AFL days, when the Chiefs were the AFL's Dallas Texans and the NFL's Cowboys entered the market.
As Chiefs fans know, the team's founder Lamar Hunt moved his Dallas Texans to Kansas City in 1963 and renamed the team to the Chiefs.
Kansas City is 3-6 all-time versus the Cowboys and 2-1 in games played at Arrowhead Stadium. Not surprisingly, Chiefs Chairman and CEO Clark Hunt wants nothing more than to start the season off at home with a win.
"We're very excited to open the 2013 season at home against the Dallas Cowboys," Hunt noted. "We don't get to play them every year, so anytime we do play them, it's a very big deal. In addition, to have this game be our home opener is very special. We are going to have a jam-packed house on Sunday and I can't think of a better team that I would rather the Chiefs beat, to go to 2-0, than the Dallas Cowboys."
Since 2010, Chiefs QB Alex Smith has thrown the fewest interceptions in the NFL among quarterbacks with at least 1,000 pass attempts.
LB Justin Houston was named AFC Defensive Player of the week, after recording three sacks against the Jaguars. Houston's three sacks rank first in the AFC and ties for first in the NFL.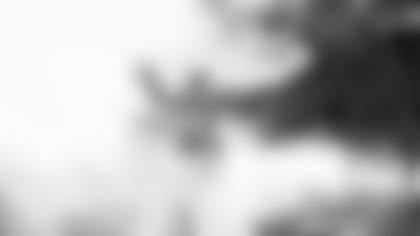 With four receptions at Jacksonville, WR Dwayne Bowe moved into second place in team history with 419 receptions, passing WR Henry Marshall with 416.
In Week 1, LB Tamba Hali recorded his second interception and his first touchdown, showcasing his well-rounded defensive skills.
Dustin Colquitt has landed five punts inside the 20-yard line, tying for first in the AFC and first in the NFL, with his brother Britton Colquitt.
Kansas City held Jacksonville to just two points in Sunday's contest. It marks the 22nd time in team history that the Chiefs have held opponents to two or fewer points.
The Chiefs lead the league in total defense, allowing just 178.0 yards per game through Week 1.
Chiefs and Cowboy Connections: Chiefs TE Anthony Fasano was on the Cowboys roster from 2006-07; Chiefs WR Donnie Avery was teammates with Cowboys DE George Selvie for one season in St. Louis; Cowboys TE Jason Witten and Chiefs P Dustin Colquitt played together at Tennessee.
RB Jamaal Charles' 800 carries rank sixth in team history for most career rushing attempts. He needs 133 more carries to pass RB Marcus Allen (932) for fifth.
CB Brandon Flowers has three interception returns for touchdowns in his career. He needs two more to pass S Lloyd Burruss (4) and tie DB Jim Kearney (5) and CB Emmitt Thomas (5) for the second-most in Chiefs history.
LB Justin Houston has 18.5 sacks in three seasons to rank 12th in club history for most sacks. He needs five more sacks to pass Dan Williams (23.0) for 11th place in team history.
On September 15th in 1949, "Lone Ranger" premiered on ABC; in 1991, the US Women's Gymnastics team won the first World Championships medal and in 2000, the opening ceremony of the XXVII Olympics occurred in Sydney, Australia.
Former Chiefs player Will Shields (41) celebrates his birthday on Sunday, along with Prince Harry (28), Tommy Lee Jones (66) and Tom Hardy (35).