The Chiefs prepare to face another NFC East team this week as they head to the City of Brotherly Love to battle the Philadelphia Eagles. Obviously, one of the big storylines is Chiefs head coach Andy Reid returning to Philly where he compiled a 130-93-1 regular season record and led the Eagles to five NFC title games, eight division titles and a Super Bowl appearance.
However, Reid is not focused on his homecoming but rather, on the task at hand – winning as a team.
"This is about our football team, it's not about me, it's not a one-man show," Reid commented. "It has nothing to do with that. That was demonstrated when we had the opportunity to play the Cowboys. That was a team effort. This will take a team effort when we play the Philadelphia Eagles. That's what I believe in and I know."
Kansas City is 2-4 all-time against the Eagles and 1-1 in games played in Philadelphia. This is the only primetime game for the Chiefs this year and games played on Thursday's under the bright lights, the Chiefs are 9-8 all-time.
"We look forward to having the opportunity to play the Philadelphia Eagles," Reid noted. "We know they're a good football team. I know its Thursday night, we understand that. It's an electric place to play and our guys are geared up."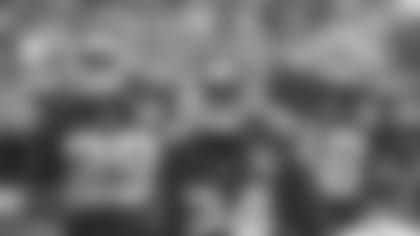 The Chiefs are tied for second in the league in turnover differential. The Chiefs and the Titans are the only two teams to have zero giveaways heading into Week 3.
Since 2010, QB Alex Smith is ranked in the top-10 in completion percentage among quarterbacks.
Kansas City is tied with two other teams with a perfect red zone touchdown percentage. The Chiefs have converted all five attempts – four passing, one rushing – for a total of 35 points.
RB Jamaal Charles has 816 carries for 4,668 yards, averaging 5.72 yards per carry for his career, the highest rushing average by a running back in NFL history with at least 750 attempts.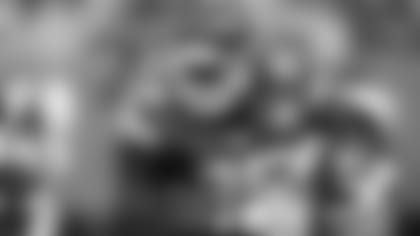 Chiefs LB Derrick Johnson became the sixth player in franchise history to record 800 or more career stops, with 887. He recently passed Donnie Edwards at 883 career tackles.
K Ryan Succop has an 81-conversion percentage, which is the highest career field goal percentage for any Chefs player with a minimum of 100 attempts.
DT Dontari Poe's 3.5 sacks rank second in the AFC and are tied for third in the NFL among all players.
Chiefs and Eagles Connections: Between coaches, players and front office staff, the Chiefs have 24 members who have served with the Eagles franchise. Some to note is Chiefs President Mark Donovan spent 2003-08 as Philadelphia's Senior Vice President of Business Operations; Chiefs TE Travis Kelce is brothers with Eagles C Jason Kelce and both attended Cincinnati.
LB Justin Houston has 18.5 sacks in three seasons to rank 12th in club history for most sacks. He needs 5.0 more sacks to pass Dan Williams (23.0) for 11th place in team history.
LB Derrick Johnson has three career INT returns for TDs, tying for the fifth-most in team history. He needs one more to tie S Lloyd Burruss (4) for fourth.
K Ryan Succop has made 98 fields goals during his career, the third-highest total in Chiefs history. Needs to convert two more field goals to reach 100 for his career. Needs to convert 182 more field goals to pass Jan Stenerud (279) for second.
WR Dwayne Bowe needs 186 receiving yards to become the sixth player in team history to record 6,000 receiving yards in their Chiefs career. With 5,814 receiving yards in 90 games, Bowe could become the fastest Chiefs player to reach 6,000 yards. Of the five other players who have recorded 6,000 receiving yards in their Chiefs careers, Otis Taylor was the fastest to reach the plateau in 98 games.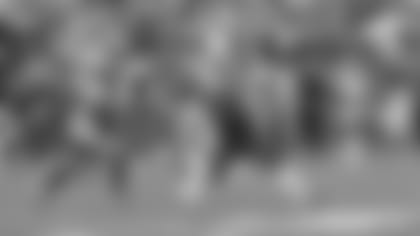 On this Day – September 19th
On September 19, 1928, Mickey Mouse made his first screen debut in Steamboat Willie at Colony Theater NYC. Also on this day, in 1970, the "Mary Tyler Moore" show premiered and since 1995, September 19th has been deemed International Talk Like a Pirate Day. Arr!
On this day, Jimmy Fallon is celebrating his 39th birthday; along with country singer, Trisha Yearwood who will be 49 and former Kansas State quarterback Collin Klein is turning 24.