It's time to get back to football as the Chiefs kickoff the regular season in Jacksonville against the Jaguars in just three days.
The last meeting between the two clubs was on October 24, 2010, when the Chiefs defeated the Jaguars 42-20 at Arrowhead Stadium. Kansas City forced three turnovers and put up 426 yards of total offense.
The Chiefs are 3-6 all-time versus the Jaguars but head coach Andy Reid's squad has been hard at work this offseason and is ready for the challenge on the road.
This Sunday's contest marks the first time the Chiefs will open on the road since 2009. The Chiefs are 5-1 in games played on September 8th and own a 27-26 record in season openers.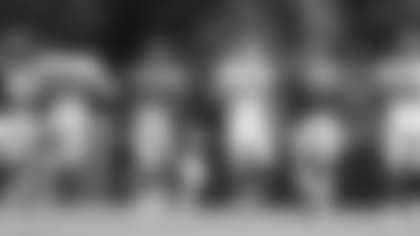 Head coach Andy Reid is the fifth-active NFL head coach with 140 overall victories and one of three with 10 or more postseason victories.
General manager John Dorsey enters his first season as an NFL general manager and his 23rd year as a player personnel member. He has two Super Bowl rings, three NFC Championships and helped earn nine division titles over his career.
The Chiefs currently have 30 new players on their 53-man roster, retaining six Pro Bowlers from 2012.
Kansas City's defense recorded 11.0 sacks during preseason play and grabbed three interceptions. The team also recovered one fumble.
Through the preseason, the Chiefs led the NFL in average starting field position after kickoff.
RB Knile Davis and S Quintin Demps owned the top two spots for highest kickoff return average and returned kickoffs in back-to-back games of more than 100 yards each.
Chiefs and Jaguars Connections: Jacksonville QB Ricky Stanzi spent his 2011-12 season with the Chiefs; Chiefs Assistant Offensive Line Coach Eugene Chung spent his 1995 season with the Jaguars as an offensive lineman; Chiefs Offensive Line Coach Andy Heck was part of the Jaguars staff from 2004-2012; Newly acquired Kansas City WR A.J. Jenkins grew up in Jacksonville, Fla. and graduated from Terry Parker High School.
His 784 carries rank seventh in team history for most career rushing attempts. He needs 11 more carries to pass RB Abner Haynes for sixth.
Charles ranks fourth in team history with 4,536 career rushing yards. He needs 362 yards to pass RB Christian Okoye, who has 4,897 career rushing yards.
Charles has 124 career rushes of 10 yards to rank third in team history. He needs 14 more to pass RB Larry Johnson, with 137.
He also has 5,818 career scrimmage yards to rank 10th in team history. He needs 556 yards to pass WR Stephone Paige, with 6,373, for ninth.
On September 8th in 1930, Richard Drew created Scotch Tape, in 1966, "Star Trek" premiered and in 1989 George Brett got his 2,500th hit.
Also, American Senator and U.S. representative Claude Pepper, American country singer Patsy Cline and baseball player Buck Leonard share a birthday on September 8th.