It's Raider week! The hatred and bitterness between the Chiefs and the Raiders is no secret. These two teams have had a long-standing rivalry, over 108 meetings since 1960, which is the most Kansas City has faced any single opponent. Through that time, the all-time series is close with the Chiefs leading at 55-51-2, including a 53-50-2 mark in the regular season.
For QB Alex Smith, this rivalry is somewhat new but he is embracing it and is excited to battle it out on Sunday.
"It's new, new territory for me, not too unfamiliar. I grew up in San Diego, so I'm very familiar with the AFC West and a little bit about what it's about," Smith noted. "I'm excited; rivalries in the game of football are what make it special at every level. For us at the NFL level, it's these division games and they all kind of have their unique relationship, each one of the four teams. I'm excited for this…"
With the win over the Titans, Chiefs Head Coach Andy Reid has now defeated all 32 NFL teams in his career.
The Chiefs rank first in the NFL with a plus-10 turnover differential. Last week, the Chiefs forced Tennessee to commit three turnovers. Prior to last week's game, the Titans had gone four games without turning the ball over.
QB Alex Smith has won his first five starts in a Kansas City uniform, becoming just the second quarterback in franchise history to win his first five starts. Smith joins Mike Livingson, who won his first nine starts from 1969-72. With a Week 5 victory over Tennessee, he surpassed QB Joe Montana, who won his first four starts in 1993.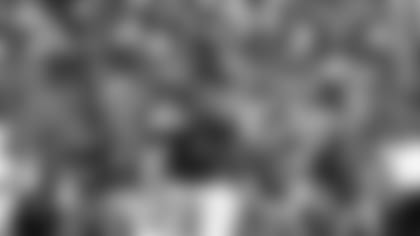 Through Week 5 of the 2013 season, the Kansas City Chiefs rank second in the NFL in the time of possession battle.
The Chiefs defense currently ranks first in the NFL in points allowed per game. Kansas City has allowed 58 points in five contests (11.6 avg.).
Kansas City's defense ranks first in the NFL in third down conversions. The Chiefs defense is the only team in the NFL, through five games, to not allow an opponent to convert on a 3rd-and-10 situation (26 stops in 3rd-and-10 situations).
Chiefs and Raiders connections: Raiders Head Coach Dennis Allen (2006-10) and Chiefs Linebackers Coach Gary Gibbs (2006-08) served on New Orleans coaching staff together; Oakland Senior Offensive Assistant Al Saunders* *spent 1989-98 and 2001- 05 on the Chiefs coaching staff as assistant head coach/wide receivers coach and assistant head coach/offensive coordinator; Raiders LB Kevin Burnett (2001-04), WR Denarius Moore (2007-10), TE Mychal Rivera (2010-12), Kansas City P Dustin Colquitt (2000-04), S Eric Berry (2007-09) and QB Tyler Bray (2010-12) all played together at various times at Tennessee.
With 89 receiving yards, WR Dwayne Bowe would become the sixth player in team history to record 6,000 receiving yards in their Chiefs career. With 5,911 receiving yards in 93 games, could become the fastest Chiefs player to reach 6,000 yards. Of the five other players who have recorded 6,000 receiving yards in their Chiefs careers, Otis Taylor was the fastest to reach the plateau in 98 games.
RB Jamaal Charles owns 180-career receptions, the sixth-highest total for a running back in team history. He needs seven more receptions to pass Todd McNair (186) for fifth in franchise history and 20 catches to pass Abner Haynes (199) for fourth.
LB Justin Houston has 24.0 sacks in three seasons to rank 11th in club history for most sacks. He needs 4.0 more sacks to pass John Browning (27.5) for a place in the Top 10 in team history.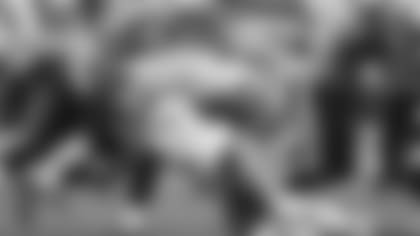 On October 13th 1960, the World Series ended with a home run for the first time as Bill Mazeroski of the Pittsburgh Pirates hit a round-tripper in the ninth inning of Game 7 against the New York Yankees. Also on this day in 1998, the NBA canceled the first two weeks of its regular season because of a lockout. In 2005, British playwright Harold Pinter won the Noble Prize in literature.