It's Raider week! Sunday, the Chiefs face the hated Raiders in Oakland with the possibility of clinching a playoff berth.
Sunday's contest marks the 110th meeting between the Chiefs and Raiders, which is the most Kansas City has faced any single opponent. The Chiefs own a 56-51-2 (.523) overall record against Oakland, including a 54-50-2 mark in the regular season.
The last meeting between the two clubs was October 13th at Arrowhead Stadium, when the Chiefs won 24-7.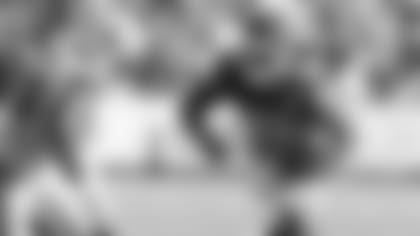 Kansas City is third in the AFC and tied for seventh in the NFL for most points per game, averaging 26.4 points per contest (343 points) through Week 14.
WR Dexter McCluster has three-career punt return touchdowns, becoming the fourth player in Chiefs history to have three or more punt return touchdowns in their Kansas City career.
The Chiefs are second in the AFC and tied for second in the NFL with 43.0 sacks.
With 11.0 sacks this season, LB Tamba Hali became just the third player in Chiefs history to record at least three seasons of double-digit sacks.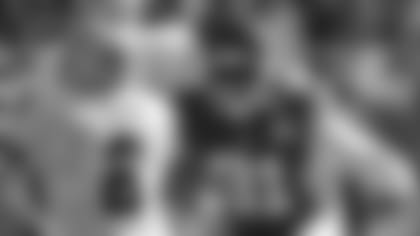 Kansas City has 28 takeaways, which is tied for second in the NFL.
P Dustin Colquitt has landed 31 punts inside the 20-yard line to tie for first in the NFL.
The Chiefs defense has recorded 15 interceptions through Week 14, returning those interceptions 354 yards, ranking first in the AFC and second in the NFL in team return yards. Kansas City's 23.6 yard per interception return average is second in the NFL.
S Eric Berry has a single-season career-high 3.5 sacks in 2013, which are the most of any defensive back in the NFL and his 26.5 sack yards are the most of any defensive back in the league.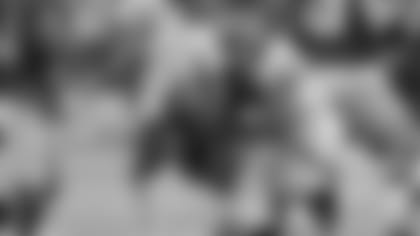 The Chiefs have nine punt returns of more than 20 yards to rank second in the NFL.
With 10 return (punt, kickoff, fumble, interception) touchdowns in 2013, it marks the second-best total in franchise history. Kansas City has five defensive touchdowns in 2013, tying for the third-best mark in team history and five special teams touchdown, tying for the best mark in team history.
CB Marcus Cooper has recorded 18 passes defensed in 2013 to rank third in the NFL. Cooper set a new single-season franchise record for passes defensed by a rookie, passing the old mark of 13 set by CB Dale Carter in 1992.
Kansas City has outscored opponents 343 to 224, good for a 119-point scoring differential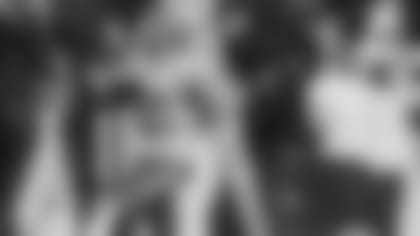 *Chiefs and Raiders Connections: *
Oakland Senior Offensive Assistant Al Saunders spent 1989-98 and 2001- 05 on the Chiefs coaching staff as assistant head coach/wide receivers coach and assistant head coach/offensive coordinator.
Chiefs Quarterbacks Coach Doug Pederson (2000) and Director of Football Administration Trip MacCracken (1999-2009) spent time in Cleveland with Oakland Assistant Head Coach/Offensive Line Coach Tony Sparano (1999-2000).
Kansas City's Head Athletic Trainer Rick Burkholder (1993-98) served as Pittsburgh's assistant athletic trainer, while Oakland Special Teams Coordinator Bobby April (1994-95) served in the same capacity.
Oakland Head Coach Dennis Allen (1992-95) played safety for Texas A&M, while Chiefs Assistant Head Coach/Wide Receivers Coach David Culley (1991-93) was on the coaching staff as a wide receivers coach.
Chiefs Linebackers Coach Gary Gibbs (1975-94) spent his time as Oklahoma's linebackers coach, defensive coordinator and head coach, while Oakland Tight End Coach Mark Hutson was on the roster as a lineman (1986-87) and on the coaching staff as a graduate assistant (1990-92).
Kansas City's S Quintin Demps (2010-12) and CB Dunta Robinson (2004-09) were on Houston's roster with Oakland G Mike Brisiel (2007-10).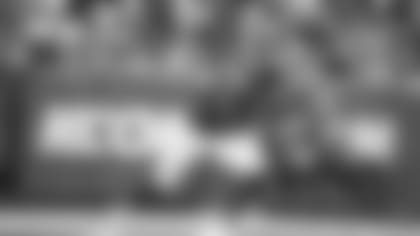 WR Dwayne Bowe's 6,331 receiving yards rank sixth in team history. He needs 11 more receiving yards to pass WR Stephone Paige (6,341) for fifth and needs 30 yards to pass WR Carlos Carson (6,360) for fourth.
RB Jamaal Charles has 7,439-career scrimmage yards to rank fourth in team history, becoming just the fifth player in team history to record at least 7,000 yards from scrimmage. Charles needs 29 scrimmage yards to pass WR Otis Taylor (7,467) for third and 1,009 yards to pass RB Priest Holmes (8,447) for second.
QB Alex Smith needs 25 more pass completions to mark just the sixth time that a Chiefs quarterback completed at least 300 passes in a single season. Three quarterbacks have completed 300 or more passes in a season a combined five times – Trent Green (3), Bill Kinney (1) and Elvis Grbac (1).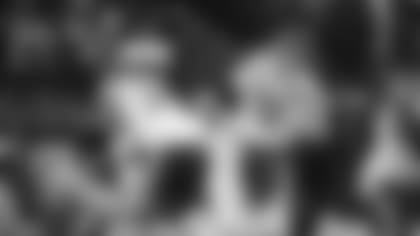 On December 15, 1925, Madison Square Garden hosted its first hockey game and in 1973, Pirates of the Caribbean ride opened at Disney World. On this day in 2001, the Leaning Tower of Pisa reopened after 11 years and $27 million to fortify it, without fixing its famous lean.
Also on this day, actor Adam Brody (34) is celebrating his birthday, along with comedian and actor, Tim Conway (80) and former Chiefs player, Dan Williams (44).