The Chiefs will be on the road for the first time since November 17th as they travel to Washington D.C. to face the Redskins in Week 14. The Chiefs are looking to break a three-game losing streak and defeat Washington for the sixth-consecutive time since 1983. Kansas City holds a 7-1 all-time record against the Redskins and is 3-1 on the road against Washington, including the club's most-recent win, a 14-6 victory on Oct. 18, 2009.
View a photo gallery of the history between the Chiefs and Redskins here.
Kansas City has 259.0 sack yards in 2013 to rank second in the AFC and fourth in the NFL.
The Chiefs are averaging 28.31 yards per kickoff return (821 yards on 29 kickoff returns), marking the highest kickoff return average for a single season in franchise history.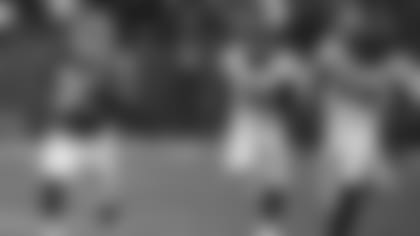 Kansas City's defense is second in the AFC and sixth in the NFL in opponent advances (rushes and completions), allowing an average of 46.3 total per game.
The Chiefs have recorded eight return (punt, kickoff, fumble, interception) touchdowns in 2013, marking the second-best total in franchise history. Kansas City has five defensive touchdowns in 2013, tying for the third-best mark in team history and three special teams touchdown, tying for the third-best mark in team history.
Kansas City has allowed just 12 turnovers, through the first 12 games to rank first in the NFL.
The Chiefs defense has recorded 14 interceptions through Week 13, returning those interceptions 314 yards, ranking first in the AFC and second in the NFL in team return yards.
Chiefs and Redskins connections: Redskins WR Josh Bellamy spent the 2012 season on the Chiefs roster; Chiefs QB Alex Smith (2005-12), Redskins WR Joshua Morgan (2008- 11) and S Trenton Robinson (2012) were on San Francisco's roster, while Redskins Offensive Line Coach Chris Forester (2008-09) held the same position; Kansas City Assistant Head Coach/Wide Receivers Coach David Culley (1996-98) and Head Athletic Trainer Rick Burkholder (1993-98) spent time in Pittsburgh with Washington Defensive Coordinator Jim Haslett (1997-99).
WR Dwayne Bowe has 45 receptions in 2013, needing five more receptions to record 50 receptions in a single season for the sixth time in his career. Bowe would become only the second person, behind Tony Gonzalez, to record at least six 50-reception seasons.
RB Jamaal Charles has 7,281 career scrimmage yards to rank fifth in team history, becoming just the fifth player in team history to record at least 7,000 yards from scrimmage. He needs 104 scrimmage yards to pass RB Larry Johnson (7,384) for fourth.
LB Tamba Hali needs one more sack this season to record his third-career season of double-digit sacks. He would become just the third player in Chiefs history to record at least three seasons of double-digit sacks.
QB Alex Smith needs 39 more pass completions to mark just the sixth time that a Chiefs quarterback completed at least 300 passes in a single season. Three quarterbacks have completed 300 or more passes in a season a combined five times – Trent Green (3), Bill Kinney (1) and Elvis Grbac (1).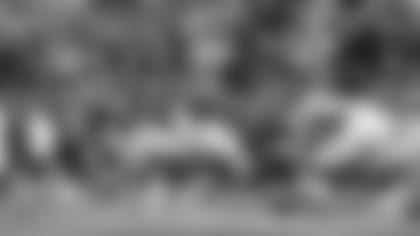 On this Day – December 8th
On this day, in 1940, the first NFL championship was on national radio, when the Bears beat the Redskins 73-0. Also on December 8, 1967, the Beatles' "Magical Mystery Tour" album was released in the UK and in 1992, NBC announced that "Cheers" would go off the air in May 1993.
On this day, Nicki Minaj is celebrating her 31st birthday, along with Ian Josheph Somerhalder, from The Vampire Diaries, who turns 35 today and Dominic Monaghan, from Lord of the Rings turns 37.
Take a look at the key matchups when the Chiefs face the Redskins.