He's already passed the eye test; that's without question.
We all know Kansas City Chiefs tight end Travis Kelce is good—that's been proven.
He led the Chiefs in most receiving categories a year ago and is widely considered one of the best up-and-coming playmaking tight ends in the NFL.
But now, science and math people are getting involved to further illustrate what Chiefs fans have already known for a while—Travis Kelce, even at 6 feet 5 inches and 260 pounds, is fast.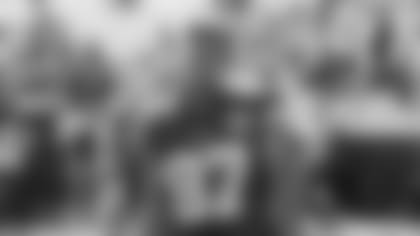 Not just fast in a general sense, but like, faster than any other tight end in the NFL right now, fast.
During his 5-catch, 88-yard performance against the Minnesota Vikings last week, Kelce showed off his impressive wheels, via NFL.com and Next Gen Stats.
"5. Is **Travis Kelce* the fastest tight end in the league? He reached 21.25 mph versus the *Vikings*last week, the only time a tight end has cleared 20 mph with the ball in his hands this season. *Rob Gronkowski* reached 19.90 mph in Week 3. *Ladarius Green*has flirted with 20 mph twice, hitting 19.37 in Week 4 and 19.31 in Week 2."*
The fact that this data and information is out there is cool, for one, but secondly, it's hard proof of what we've been saying for a couple of years now—that he's a special player.  
It's Kelce's speed that is one of the reasons he's the NFL's leader with 772 yards after the catch over the past two seasons, which is almost 100 yards more than the No. 2 player in that category, New England Patriots tight end, Rob Gronkowski (673).
View the top photos of TE Travis Kelce