The Kansas City Chiefs, in collaboration with the American Indian Center of the Great Plains, put on a Punt, Pass and Kick competition on Tuesday afternoon in Lawrence, Kan.
Chiefs kicker Cairo Santos, long snapper James Winchester and Chiefs Ambassadors and former Chiefs Kendall Gammon and Kelly Goodburn were all in attendance to provide pointers for the children in the contest.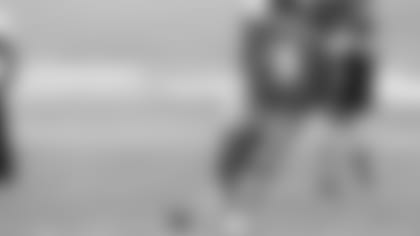 "One of my favorite things when I joined the team last year was seeing how much the team tries to be involved with the community," Santos said. "I've always wanted to do events like these and I always ask to be a part of them because I like to engage and just encourage kids to play the sport that I love and can call it my profession.
"It means a lot to be out here, just to see how much I can affect these kids' lives, it means a lot."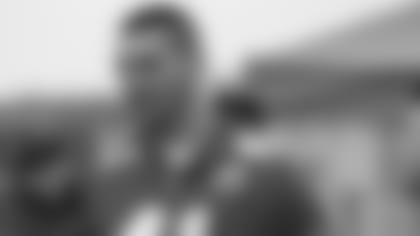 Winchester, who just signed with the Chiefs back in March and happens to be of Choctaw descent, shared the feelings of Santos.
"It's awesome," he said. "For one, it's a privilege to be out here with everybody and just be a part of the Chiefs organization, but just to have the opportunity to influence kids in whatever way not only on the field, but coming out here and having fun.
"It's a neat opportunity and I'm soaking up every minute of it."
After arriving to the Lawrence Youth Sport Complex on a chilly day, the players and children gathered for introductions, then got right into the competition.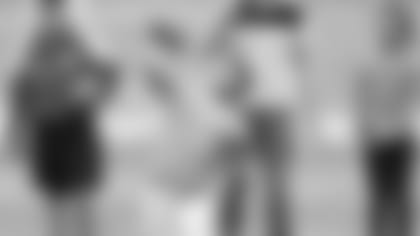 John Learned, the president and CEO of the American Indian Center of the Great Plains, was happy to team up with the Chiefs for the event.
"It means a lot," Learned explained. "We're excited about the opportunity to partner with the Kansas City Chiefs. Being a native organization, I think it's time that we start working together and the organization has been really great to work with.
"We've done a lot of good things in the past and this is just a start of our summer. We've got probably about seven other events planned. This is a good start I think."
With the first round of the Punt Pass and Kick in the books, the winners from Tuesday will now look forward to the sectional competition in Tonganoxie, Kan.
The Kansas City Chiefs and the American Indian Center of the Great Plains put on a Punt, Pass and Kick competition for youth ages 6-15.