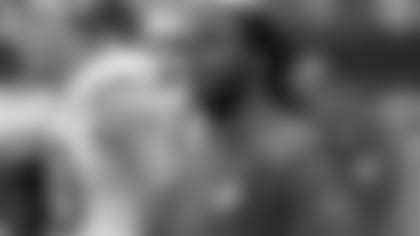 Head athletic trainer Rick Burkholder announced on Thursday that running back Jamaal Charles had his left knee scoped by Dr. James Andrews on Nov. 14 following the Chiefs' win over the Carolina Panthers.
"When we were going through the process of figuring out what to do with [Jamaal], he was having right and left knee pain," Burkholder said. "So on Monday, Nov. 14, following the Carolina game, Dr. Andrews operated on his [left] knee. So now he's had his right knee and his left knee scoped. The rehab is the same and we anticipate recovery will be fine. We'll just see how it goes. Right now he's still down at Dr. Andrews' because he [just had surgery] on Monday, but we'll probably get him up here right after Thanksgiving."
Defensive tackle Dontari Poe returned to practice on Thursday. Poe was dealing with swelling in his knee after tweaking it in last week's game at Carolina.
Linebacker Tamba Hali also returned to practice after his normal off day on Wednesday.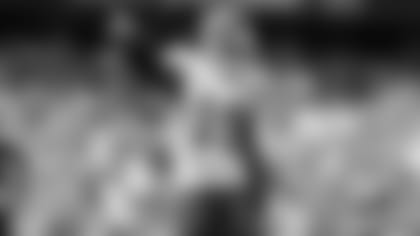 Wide receiver Jeremy Maclin was absent from practice on Thursday as he continues to recover from a groin strain.
Maclin left the game two weeks ago against the Jacksonville Jaguars with the injury and was sidelined last week at Carolina.
Also Not Practicing Thursday
-Cornerback Marcus Peters is recovering from a hip pointer and did not practice on Thursday.
-Defensive tackle Jaye Howard is still dealing with a hip flexor and did not practice.
-Linebacker Derrick Johnson has been fighting a spasm in his hamstring for the past couple weeks and did not practice on Thursday.