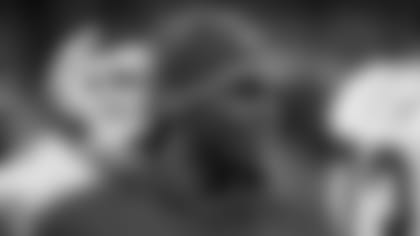 The last we heard on running back Jamaal Charles was that he was to see Dr. James Andrews this week. After Wednesday's press conference, there is more clarity on the situation.
"Since he's come back from this rehab, he's had pain in both knees," head athletic trainer Rick Burkholder said. "It's gone back and forth and we tried to get a handle on it. After the Oakland game, he had more discomfort than he [had been] having, so that's when we were going back and forth with practice, partial practice, no practice."
Charles went to see Andrews on Monday.
"Dr. Andrews decided that he would do an exploratory surgery [Wednesday] on his right knee, which is [where Charles had] the most recent ACL surgery. It's thought that he might have a meniscus tear in that knee. He had some damage in that meniscus before and Dr. Andrews wants to see if it's got a little flap in it or something that's causing the discomfort, so we'll know more [Wednesday] afternoon once Dr. Andrews operates on him, and we'll see how he does from there, but he's getting his right knee operated on [Wednesday] afternoon and we'll know more after Dr. Andrews is in there and looks at everything in his knees. He's going to examine everything and then he'll let us know, so we'll keep you updated."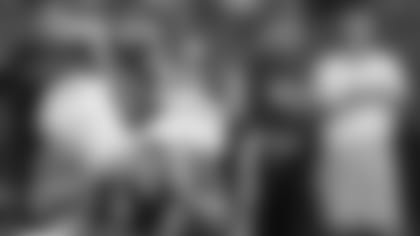 Alex Smith will not play on Sunday against the Jacksonville Jaguars, and the Chiefs will turn to backup Nick Foles.
"He's in the return-to-play protocol right now," Chiefs head coach Andy Reid said of Smith. "He's got lumps on the back of his ears, the cut ear, [so we're going to] just let that heal up and let everything settle down. We'll have a chance to evaluate.
Smith will still run the scout team, normally Foles' role, at practice this week.
"He'll be out there. He's worked out. He hasn't had any symptoms there, so everything's positive. I just think that it's important that we just step back here an inch and just take a peek and see how he does this week and Nick will take it from there."
Spencer Ware is still in the concussion protocol and will not practice Wednesday. He has not been ruled out for the game.
Reid did not have an official update on the status of Parker Ehinger at this time.
Also not practicing Wednesday
Tamba Hali won't practice, which is normal.
Mitch Schwartz will be held out as he rests an ankle injury he played through on Sunday.
Jaye Howard is currently dealing with a hip flexor and will not practice.