And the 2013 NFL.com Fantasy Player of the Year Award goes to: Jamaal Charles!
"There should be an honor for people being in fantasy football," Charles said, after receiving the award. "I work my tail off, and I'm glad that they see my work on the field. Thanks to (Head) Coach (Andy) Reid for handing me the ball this year, much success went through him for helping me out this year."
Kansas City Chiefs fans knew their three-time Pro Bowl RB was crazy good, even before the season began. Led by new Chiefs coach Andy Reid and RBs coach Eric Bieniemy, Charles took his talents to a new level in 2013, elevating point totals of Fantasy Football League (FFL) owners, everywhere.
"I hear from a lot of fantasy people," Charles said. "I mean, that's cool. People get to know me — people from different teams, playing fantasy football, and it steals them from their team. But, that's pretty cool when you get a congratulations, when you help win the league for a fantasy team. That's pretty cool."
The FFL owners who slotted Jamaal each and every week (except for the Week 10 Bye) were not disappointed as Charles finished the year with 350 fantasy points scored (16.7 ppg avg).
Below is a look at some of those point-scoring plays, as well the real stats Charles produced in the Chiefs record-breaking 11-5 season.
RUSHING-YARDS STATS IN 2013
259 carries (17.3 per game)
85.8 yards-per-game average
12 rushing TDs (tied for an NFL-best)
Longest Run - 46 yards (Nov. 24, 2013 vs SD), 6 runs of 20+ yards
72 first downs (27.8% of his carries resulted in a first down)
RECEIVING-YARDS STATS IN 2013
70 catches (tied for second-most receptions by a RB in one season in team history)
693 yards (Led the team and rank first in franchise history for most rec. yards by a RB in one season)
9.9 yards-per-catch average
Longest TD catch - 71 yards (Dec. 15, 2013 vs OAK)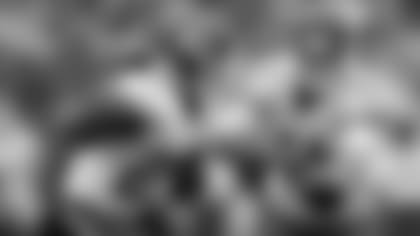 TOTAL POINTS SCORED IN 2013 - 114
During some of the regular season games this season, FFL owners may have been a bit nervous if Charles wasn't gaining yards or hitting pay dirt, early in games.
Never fearing, Charles consistently finished the sixty-minute contests in strong fashion, ranking second in the league in fourth-quarter rushing, racking up 438 yards on 80 carries with three touchdowns in 15 games. His 80 fourth-quarter carries are tied for the most fourth-quarter carries in the NFL with Green Bay running back Eddie Lacy.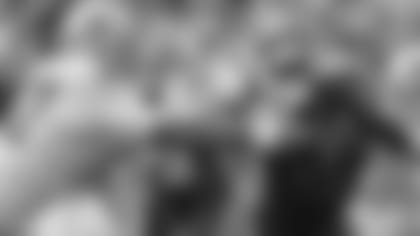 His three fourth-quarter rushing touchdowns are tied for the fourth most in the NFL behind Seattle's Marshawn Lynch (4), New England's LeGarrette Blount (5) and Green Bay's Eddie Lacy (5).
Charles ranked third in the league in lowest percentage of rushes resulting in being stopped behind the line of scrimmage of all running backs with at least 100 carries. In his 259 carries in 2013, he was stuffed just 12 times, resulting in 23 yards lost, good for only 4.6% of his rushes resulting in lost yardage.
Find me a fantasy football owner that doesn't like his players busting off big plays; Jamaal finished with 37 carries of 10 or more yards, ranking first in the AFC and third in the NFL.
Charles recorded 1,980 yards from scrimmage (1,287 rushing, 693 receiving) on 329 total attempts (259 rushes, 70 receptions), ranking second (Eagles RB LeSean McCoy) in the NFL. Jamaal recorded more than 100 yards from scrimmage in each of the first eight games this season and had at least one touchdown in seven-straight games. The only other player in NFL history to accomplish that feat was O.J. Simpson in 1975 (9 games with 100 yards and a touchdown).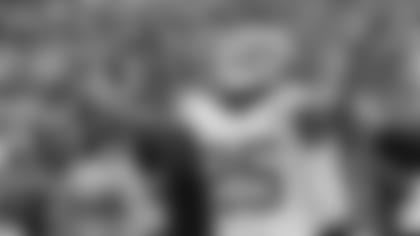 I'm sure I speak on behalf of all FFL owners, when I say, "Thanks, Jamaal, for all the carries, receptions, touchdowns and priceless dances, afterwards!"
Click here for the Top 25 Jamaal Charles - 2013 photos.