If sports figures are too often defined by their careers, then Jim Lynch was something defiantly different. Lynch, a starter on the Chiefs' Super Bowl IV championship team and a franchise hall of fame inductee in 1990, died last Thursday night in his home in Kansas City.
Lynch's humility throughout his playing days and afterwards provided a welcome dose of the ordinary and the unpretentious. Indeed, Jim's trademark was his very normality, a surprisingly modest basis for an 11-year career in the public eye that is professional football.
He was the least celebrated of a trio of linebackers that rank among the best of his era. Situated at right outside linebacker in Kansas City, he more than held his own alongside future Pro Football Hall of Fame linebackers Bobby Bell and Willie Lanier.
Growing up in Lima, Ohio in a family of three boys, Lynch went on to become a first team All- American at Notre Dame. He was a co-captain of the Irish's 1966 national championship team and won the coveted Maxwell Trophy, which is awarded to the nation's best player by a panel of sportscasters, sportswriters and college head coaches.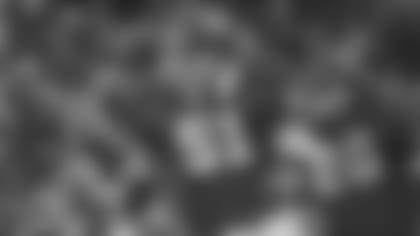 Drafted in the second round by Kansas City in 1967, he was expected to be the club's starting middle linebacker. It was a position that instead passed to Lanier, who had been taken a round later by the Chiefs.
In what was to be his way, Lynch showed no disappointment moving easily to outside linebacker, and he and Lanier remained fast friends until his death, dining together just weeks before his passing.
"I feel so blessed to have played almost my entire career with two of the greatest ever to play the position," Lynch said late in life.
His career ended in 1977, all spent in Kansas City, but from its start, he saw life as more than football and soon became a partner with Daniel Thomas Hogerty in the food-brokerage business, with a primary attention to food-packaging technology.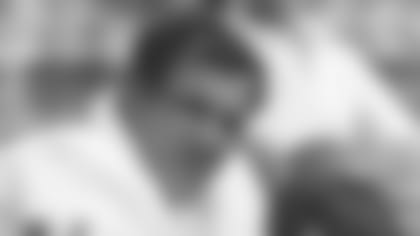 In the years that followed, Lynch found it easy to step away from the game and kept little of the awards and memorabilia most often found with former professional athletes. As had been the case at Notre Dame, his best friends were not necessarily former teammates.
"When I retired from football, that was it," he would say repeatedly when he received calls from media pumping him for memories of his days in pro football.
His wisdom, wit, abundant warmth, and quintessential polite demeanor were cherished qualities by anyone he came in touch with — family, friends, teammates, fans.
The abruptness of his departure makes his absence that much harder to fathom, but if this leaden cloud has any silver lining, it might be that a vigorous man saw his sports career as only one facet of his life and kept it in a proper perspective. As exits go, that is enviable.