One day after Kansas City Chiefs Head Coach Andy Reid received a prestigious award, the team's general manager, John Dorsey, was named the 2013 Executive of the Year by the Pro Football Writer's of America (PFWA).
Dorsey was introduced as the Chiefs sixth GM in franchise history on Jan. 12, 2013. Just over one year later, Dorsey, along with his highly-esteemed personnel staff, helped spearhead a roster transformation that included trades for QB Alex Smith, FB Anthony Sherman, WR A.J. Jenkins, free-agent signings, a very-productive 2013 NFL Draft class and waiver-wire additions. All in all, Dorsey's work helped lead to a nine-game improvement in 2013, the greatest one-season turnaround in franchise history.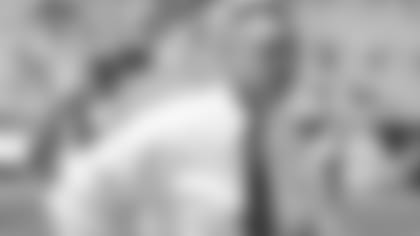 Dorsey recently reflected on the 2013 season that now includes an award for the humble, first-year GM.
"It's a combination of a lot of hard work, by a lot of people," Dorsey said. "It's just not the players, it's not the personnel department, it's not the coaching staff, it's not the head coach, but it's everybody within the organization working together. It's the players believing in the long-term philosophies that (Chiefs president) Mark (Donovan), Andy (Reid) and myself tried to cultivate, over the year. It's been something that's been hard to do, but it's been fun, all along the way. By no means have we achieved our ultimate goal, which as everybody knows includes consistently challenging for the AFC West and the ultimate goal of winning championships."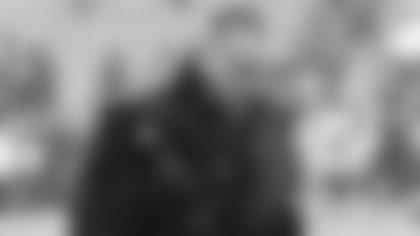 In the Chiefs front office, Dorsey hired Chris Ballard as the club's director of player personnel, Will Lewis as director of pro scouting and Marvin Allen as director of college scouting.
Knowing Dorsey truly appreciates the award, he and his staff won't dwell on the honor long, instead continuing to research and evaluate the next potential gems for the Kansas City Chiefs roster.
On behalf of the entire Chiefs Kingdom, Mr. Dorsey, congratulations on being named the 2013 Executive of the Year!