The Kansas City Chiefs and Missouri Western State University will again host "American Family" Fun Day at Chiefs Training Camp presented by Mosaic Life Care on Saturday, July 26, on the campus of Missouri Western in St. Joseph. There will be a number of activities for fans of all ages to enjoy throughout the day as Head Coach Andy Reid's team holds an 8:15 a.m. practice Saturday on the Missouri Western practice fields.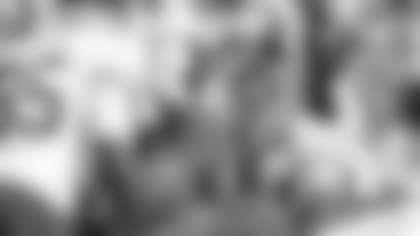 The Chiefs, along with players and coaches from the Missouri Western State University Griffons football team will facilitate a Gatorade Junior Training camp from 11 a.m. to noon at Spratt Stadium. The event, filled on a first come, first serve basis, is limited to 250 participants. The camp is designed for boys and girls in grades three through eight to learn and practice football skills through multiple drills and teach them about the importance of hydration as part of American Family Fun Day. Multiple Gatorade hydration stations will also be available for camp participants to utilize as well.
To participate, a waiver must be completed on-site for every participant by either a parent or guardian. The first 100 camp participants will receive two complimentary tickets to the Thursday, Aug. 7 preseason game when the Chiefs take on the Cincinnati Bengals at 7 p.m. at Arrowhead Stadium. In addition, Chiefs Cheerleaders and KC Wolf will make appearances during the youth camp.
Coca-Cola, the Official Soft Drink of the Kansas City Chiefs, will be present on-site as part of its "Share A Coke" campaign. A Share A Coke kiosk will be present, along with Coca-Cola Share Leaders who will assist fans in creating a customized Coke, Diet Coke, or Coke Zero can with their name or the name of a friend or loved one. After receiving their cans, fans will be encouraged to take a photo in front of a Share A Coke backdrop and share it with the hashtag #ShareACoke.
Sprint, the Official Wireless Service Provider of the Kansas City Chiefs, will have retail staff on-site throughout practice on Saturday with Sprint's Mobile Marketing Vehicle to demonstrate the latest devices from Sprint, including the Samsung Galaxy S5, HTC One Harmon Kardon edition, and iPhone 5S. Chiefs fans can demo the devices, ask questions about the devices, as well as ask questions about Sprint service plans and accessories. Select items will also be available for purchase on-site.
Following the conclusion of practice, the entire Chiefs roster will participate in a team autograph session around the perimeter of the practice fields.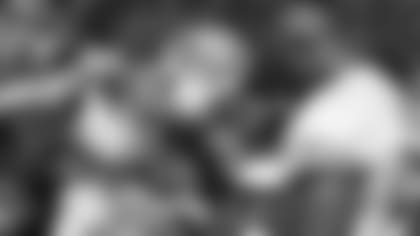 Gates for the 8:15 a.m. practice open at 7:45 a.m. with parking lots opening at 6:45 a.m. Like all other practices, parking will be $5. There is also a $5 admission fee for practice on American Family Fun Day. Children ages 3 and under are free.