On a conference call with the media on Tuesday morning, Kansas City Chiefs head coach Andy Reid and head athletic trainer Rick Burkholder spoke about star linebacker Justin Houston and provided an update on what has transpired with his injured knee over the past couple of months.
Houston initially injured his knee in Week 12 of last season against the Buffalo Bills, and two weeks after that game, on December 16, he traveled down to Alabama to see renowned orthopedic surgeon, Dr. James Andrews.
It was determined by the medical staff with the Chiefs and Dr. Andrews that Houston had a hyperextended knee, and with the swelling going down and the range of motion coming back, he would continue his rehab in hopes of being back before the season was over.
Houston didn't play again until the Wild Card Round of the AFC playoffs, when he played 44 snaps against the Houston Texans, finishing with 3 total tackles.
The following week in the Divisional Round against the New England Patriots, Houston was limited to just 8 total snaps because of his complications again with his knee.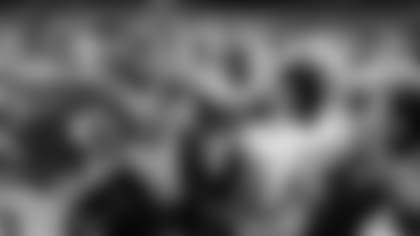 Burkholder addressed what has transpired since the season ended:
"He went down to see Dr. Andrews in February (for a second time) and that's when he had his knee scoped," Burkholder explained. "When he had his knee scoped and Dr. Andrews was able to look inside of his knee, he determined that his ACL was intact. It just wasn't functioning. [Dr. Andrews] didn't do anything at that moment—brought him out of surgery and we all got on the phone and discussed everything, and decided to have his ACL fixed.
"[Houston] had his ACL fixed on the 16th of February, and right now he's in the middle of the process of doing rehabilitation for an ACL injury. It was a little bit tricky because his ACL wasn't torn, but it wasn't functioning the way that it should, so Dr. Andrews fixed that.
"As you know from the past, those are six to 12-month recovery so it's too early to tell where he's at right now, but he's on the road to recovery."
Reid said they're still optimistic Houston could play in 2016.
"Because of his work ethic and that he's been a fast healer in the past, we're hoping that that's not the case—that he'll be able to play this season," Reid said. "It's just too early to tell right now."
The Chiefs re-signed fellow outside linebackers Tamba Hali and Frank Zombo this offseason, and they also brought in a few other guys in Jonathan Massaquoi, Efe Obada and Tautvydas Kieras, who join Dee Ford on the roster at that position.