Two weeks ago, the rookies all got together, and now it's time to bring in the veterans.
The Kansas City Chiefs begin Phase 3 of the offseason program on Tuesday at the University of Kansas Hospital Training Complex.
Chiefs coach Andy Reid, along with select players, will be made available to the media after Tuesday's practice.
These players include quarterback Alex Smith, running back Jamaal Charles, wide receiver Jeremy Maclin and linebackers Tamba Hali and Derrick Johnson.
Throughout all of OTAs, we'll have full coverage for you at KCChiefs.com.
Over the course of the next month, the Chiefs will hold 10 offseason training activities (OTAs).
Unlike Phase 2, these practices can have offense versus defense, although there still can't be any live contact.
According to the NFLPA, the rules for Phase 3 and OTAs are as follows:
Four weeks total
Three weeks for 10 Total OTAs
A maximum of three OTAs each week for the first two weeks
During weeks 1 and 2 a fourth non-OTA workout is allowed but Phase 2 rules apply
A maximum of four OTAs for the third or fourth week
One week for minicamp
No pads except protective knee and elbow pads, helmets are permitted
No live contract
7 on 7, 9 on 7 and 11 on 11 drills will be permitted provided no live contact takes place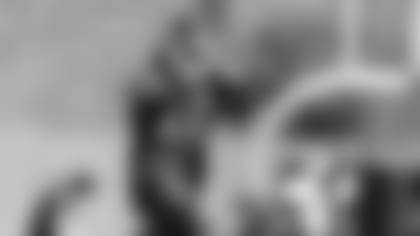 Here's the Chiefs' OTA schedule:
---
The games may be played in the fall, but they're won in the offseason because of the hard work and preparation that goes into all of these practices.
This is where players start to develop continuity and an understanding of what they're being asked to do by the coaching staff both in terms of scheme and technique.
Most coaches consider themselves teachers and the majority of teaching takes place between now and the end of training camp.
This is when championship teams are built.