The Kansas City Chiefs selected Tennessee guard Zach Fulton with the 17th pick of the sixth round in the 2014 NFL Draft, 193rd overall.
Fulton started in 40 of 47 games played, including 40 of 43 since the 2010 season at right guard. In 2013, he started all 12 games at the same position. He made 11 starts in 2012.
In 2011, Fulton starred at right guard and helped solidify the Vols offensive line that allowed just 18 sacks.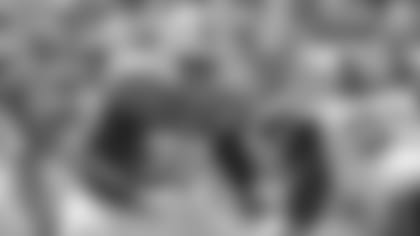 Chiefs Area Scout Pat Sperduto knows Fulton's game and skillset well.
"I've seen Zach for four years now," Sperduto said. "He is a big, strong man. He's very physical and plays the game hard. I think he's a readied pro, who should fit in pretty quickly. We have very good offensive line coaches; he'll fit what they do and they'll make him an even better professional."
Fulton was asked how it feels to be a member of the Chiefs and to describe his comfort level with combination blocks and getting to the second level, downfield.
"It feels great," Fulton said. "I'm happy to be a Chief. I'm very comfortable with that (kind of blocking). It's something we pride ourselves on as offensive linemen, getting to the second level and competing."