The Kansas City Chiefs selected McGill tackle Laurent Duvernay-Tardif with the 24th pick in the sixth round of the 2014 NFL Draft, 200th overall.
The two-time All-Canadian tackle from St. Hilaire, Quebec was just the second offensive lineman in McGill University history to win the Forbes Trophy, awarded annually since 1948 to the McGill male athlete of the year.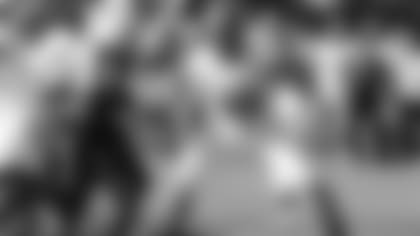 Photos courtesy: McGill University Athletics & Recreation
Kansas City Chiefs Area Scout Pat Sperduto spoke more about Duvernay-Tardif.
"We really found Larry at the East-West Shrine Game," Sperduto said. "He went down there and played. It was very surprising how big and athletic he was, and he was physical. He really just surprised us at how good of an athlete he was for such a big man."
In 2013, Duvernay-Tardif, a co-captain with the McGill Redmen, earned the Metras trophy, given to the most outstanding lineman in CIS football. He followed that by being one of two CIS players picked to play in the 2014 East-West Shrine Game.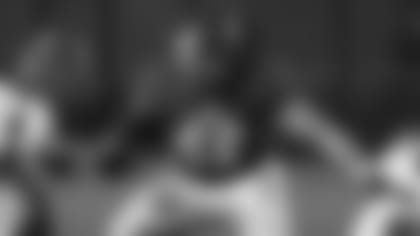 A fourth-year student in his third year of medical school, following a year of pre-med, Duvernay-Tardif's academic skills are also eye-opening, earning Academic All-American status, in addition to making the Principal's Student-athlete Honour Roll and meriting CIS Top 8 Academic All-Canadian honours from Governor-General David Johnston in 2013.
"I'm so excited," Duvernay-Tardif said. "I had a great visit, when I came a month ago and I can't wait to start to work with the Chiefs; it's going to be awesome."
The team's second sixth-round pick in 2014 was asked about his path to the Chiefs.
"The dream, one year ago, was to play in the CFL, but I went to the Shrine Game last January and that went pretty well," Duvernay-Tardif said. "At that point, I was like, 'I think the NFL is the place for me to play.' Everything was going well, after that. I was training in the states and I hosted my own pro day in Montreal and everything went well for me, so I'm excited to play at the next level."