The most suspense-filled day of this weekend might be Saturday, when the National Football League recognizes its best players, performances and plays from the 2013 season, during a two-hour primetime awards special, the "3rd Annual NFL Honors", February 1, from 7-9 p.m. (CT) on FOX.
For the first time, the Pro Football Hall of Fame's newest enshrinees, which could include Chiefs Hall of Fame guard Will Shields, will be introduced during the show, with the Class of 2014 appearing on the stage of legendary Radio City Music Hall in New York.
While you can view the entire list of award categories here, all of the finalists for each honor have not yet been disclosed. Nonetheless, we got to thinking about who from the Chiefs could be honored on Saturday night.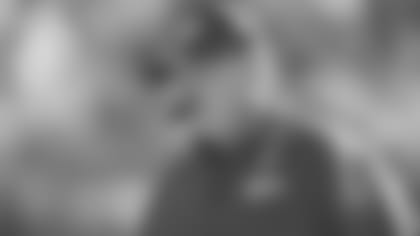 In his first year as Chiefs head coach, Andy Reid led the team to a record-breaking nine-game turnaround, from last year's 2-14 record to an 11-5 result in 2013, the biggest improvement in franchise history.
AP Most Valuable Playerand the AP Offensive Player of the Year
Chiefs three-time Pro Bowl RB Jamaal Charles - His 2013 stats (rushing and receiving) equaled 1,980 yards gained and 19 TDs.
AP Comeback Player of the Year -
In 2012, then-49ers QB Alex Smith started 10 regular season games for San Francisco, helping the club reach Super Bowl XLVII. Prior to being sidelined with a Week 10 injury against the St. Louis Rams, Smith threw for 1,737 yards, with 13 TDs and 5 INTs (104.1 passer rating). One year (and a trade to the Chiefs) later, in his first year in KC, the 2014 Pro Bowl QB, Smith finished 308 of 508 (60.6%) for 3,313 yards, 23 TDs and 7 INTs (89.1 passer rating), as well as 76 carries for 431 yards (5.7 avg) and one TD run that is worth watching again and again.
The AP awards are voted on at the end of the regular NFL season by a nationwide media panel of 50 people who regularly cover the league. The ballots are counted solely by the AP.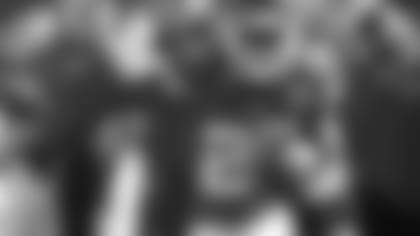 As for other awards to be handed out, Jamaal could end up needing a new trophy room in his home, by the end of the night, if he is voted as the:
NFL.com Fantasy Player of the Year -
Jamaal finished 2013 as the top-ranked fantasy football running back, finishing the season with 325 points (16.7 ppg avg). (Click here to vote for Jamaal).
FedEx Ground Player of the Year -
Jamaal's 2013 rushing attack consisted of 259 carries for 1,287 yards (5.0 avg) and 12 TDs.
Greatness on the Road Award -
Although finalists for this award have not been confirmed, at least three Chiefs individual road performances come to mind as possible nominees.
Chiefs two-time Pro Bowl LB Justin Houston was unstoppable in the City of Brotherly Love, facing the Philadelphia Eagles in Week 3. Houston finished the Thursday night contest with a single-game career-high 3.5 sacks (-24.0 yards), two fumble recoveries, seven tackles (six solo), including four for loss, four QB pressures and three passes defensed in the team's 26-16 victory.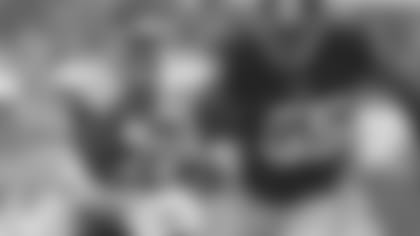 The second-possible award winning road performance occurred in the Chiefs Week 14 win, 45-10, against the Washington Redskins. Chiefs WR Dexter McCluster recorded seven punt returns for 177 yards (25.3 avg.), setting a new franchise record for most punt return yards in a single game. He had a 74-yard touchdown return in the contest, marking his second punt return touchdown of 2013, tying a franchise record for most punt return touchdowns in a single season.
The third potential road performance that could be an award-winner is Jamaal's record-breaking Week 15 in the "Black Hole" against the bitter-rival Oakland Raiders. Jamaal hit pay dirt fives in the Chiefs 56-31 victory, which also clinched the team's playoff spot. His one rushing TD and four-receiving scores made him the first player in NFL history to finish with at least four touchdown receptions and one touchdown run in a single game.
Last, and certainly not least, is the Bridgestone Performance Play of the Year, which could be Pro Bowl punt returner Dexter McCluster's first return score of the season, an 89-yard special, thanks to great blocking and his video game-like moves against the NY Giants in Week 4. The punt return pushed the Chiefs lead to 10 points, on the way to a 31-7 victory.
So, there you have it; hopefully, come Saturday evening, all of Chiefs Kingdom will be celebrating what has the makings to be one of the most unforgettable nights in the franchise's proud history.