Just like students in high school and college, once Friday's final class ended, there was not only excitement, but a hopeful sense of accomplishment, after completing the previous week of work. The Kansas City Chiefs finished their week of practice this afternoon and are now that much closer to their Week 1 final exam on Sunday.
Once Friday's practice finished, under a hot sun, Chiefs head coach Andy Reid addressed the media, providing a progress report for his team's test against the Jaguars.
"We look forward to the challenge of playing Jacksonville," coach Reid said. "Our guys have had a good week of practice; they worked their tail off. I know they're looking forward to playing in the real, regular season game. I think we're ready to go."
While Jacksonville could be led by either QB Blaine Gabbert (listed as questionable) or back-up Chad Henne, coach Reid's team is prepared for either signal-caller.
"They're both good players, so we're ready for either one of them," coach Reid said. "Whichever way they go, they go. We know their strengths, so we practice for those."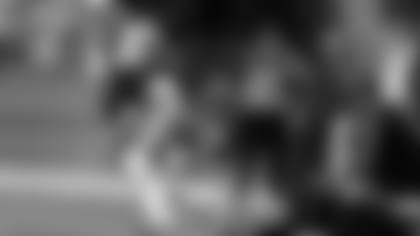 One of the many key stats to follow on Sunday will be the yards-after-contact (YAC), which Chiefs WR Dwayne Bowe says is critical in any offense, especially coach Reid's.
"It's a big part of our offense," Bowe said. "Our (WRs) coach, coach (David) Culley, stays on us about catching, digging and finishing. That's where the big plays come in, the short passes. You can turn the short pass into an 80-yard completion. It's all about will power and all wanting to do it."
On the defensive side of the ball, Chiefs DT Dontari Poe offered a quick scouting report on this week's opponent.
"They've got the rookie tackle (Luke Joeckel)," Poe said. "He's shown a lot of good things. They've got a strong offensive line; a lot of guys that have been around football a lot, so we've got to just get ready for them."
Poe also spoke about his expected emotions on game day.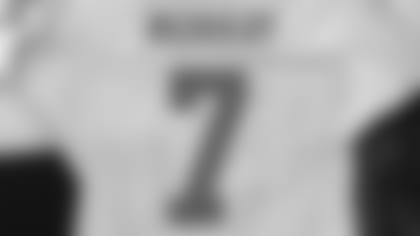 "It hasn't hit me yet, but it's coming soon," Poe said. "Finally, we get to play a game that counts, with a new team and a new coach and a new defense, so we'll see how it goes."
Chiefs special teams coordinator Dave Toub is confident in his group, sharing part of his plan for Week 1.
"We're going to go with the guys that we have listed," Toub said. "Knile (Davis) is probably going to get some (looks) as well. We don't know if he's going to get the first or second one, but we're definitely going to work him in there. Dexter (McCluster) is going to get probably the majority of the punt returns with Quintin (Demps) being the backup. We'll see how it goes."
The Chiefs travel to Jacksonville on Saturday, where they'll continue game planning for how to hopefully open their 2013 season in victorious fashion.
Click here to see locker room interviews with the Chiefs, including S Bradley McDougald and Pro Bowl LB Derrick Johnson, who described the Andy Reid influence on the team.
Click here for the Chiefs vs Jaguars game release.