The Kansas City Chiefs (1-1) defeated the Cincinnati Bengals (1-1), 30-12, on Saturday night at Paul Brown Stadium as the Chiefs earned their first victory of the preseason.
The Chiefs offense amassed 410 total yards on the evening while the defense held the Bengals to just four field goals.
The Chiefs quarterbacks combined to complete 20 of 28 passes for 194 yards and four touchdowns and the Kansas City rushing attack tallied 228 yards on the ground.
Quarterback Alex Smith completed eight of nine passes for 83 yards and a touchdown, finding tight end Demetrius Harris from five yards out for the score early in the second quarter.
Rookie quarterback Patrick Mahomes, who was elevated to second on the depth chart earlier in the week, completed 10 of 14 passes for 88 yards and two touchdowns. Mahomes chipped in 29 yards on the ground, including a 14-yard scramble.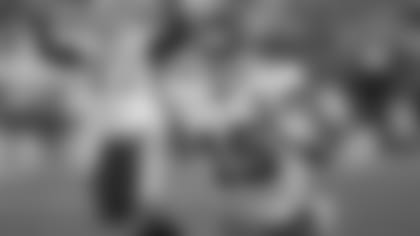 Quarterback Tyler Bray kept the trend going with an 18-yard touchdown pass on his first play of the evening, finding Seantavius Jones for the score. Bray completed two of five passes for 23 yards and the touchdown on the night.
Elsewhere, rookie running back Kareem Hunt made the most of his time on the field, rushing for 40 yards on eight carries along with three catches for 23 yards. Charcandrick West led all rushers with 113 yards on seven carries, while C.J. Spiller added 27 rushing yards on six carries in his first significant action of the preseason. The Chiefs tallied 231 yards on the ground overall after rushing for just 31 yards in the preseason opener.
The Chiefs continue the preseason on Aug. 25 as they travel to Seattle (2-0) to take on the Seahawks at 7 p.m. CT. The game will be nationally televised on CBS.