Super Bowl XLVIII was the biggest blowout since the 1993 Super Bowl when the Dallas Cowboys defeated the Buffalo Bills, 52-17. Despite the 35-point difference however, Sunday's game ranked as the fifth most watched Super Bowl of all time. 111.5 million people tuned in to watch the big game, which is more than any television program in U.S. history.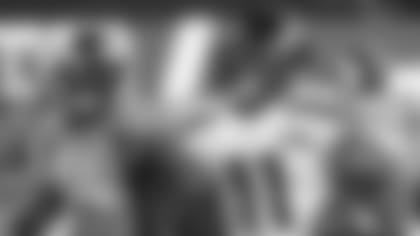 The overnight figures, which measure 56 major markets, showed an average 47.6 household rating and a 70 share, according to TV By the Numbers.
Despite the fact that Super Bowl XLVIII lacked suspense, Chiefs fans were still intrigued. The Kansas City market had the highest overnight ratings for Super Bowl XLVIII, with a 58.1 household rating and 78 share, topping the Seattle and Denver markets.
The Denver market is typically one of the stronger markets in the NFL, but Broncos fans were either at the game or decided to turn it off early. The Denver market ranked at number ten with 51.4 percent.
As for New York, the city drew a 50.5 household rating and a 70 share, which is its best number since 1987 when 53.4 percent of homes tuned in to watch the Giants beat the Broncos in Super Bowl XXV.
Here's a look at the top ten markets for Super Bowl XLVIII ratings
56.7
53.9
53.2
52.9
52.5
52.4
52.3
52.0
51.4
Kansas City may have been ranked as number one due to the fact that not only have the Denver Broncos been a longstanding AFC West foe, but also, the Chiefs will be facing both of these teams in the 2014 season (2014 Schedule). Plus, we can't forget the fact that Seattle stole the Guinness World Record from us for the loudest outdoor stadium. While that is still up for discussion, Chiefs fans, why did you watch Super Bowl XLVIII?