The laundry list of accomplishments tallied by Kansas City Chiefs' tailback Kareem Hunt over the course of his rookie campaign is long and well-documented.
The 22-year-old amassed more yards from scrimmage in his professional debut than any player in NFL history, landed on the cover of Sports Illustrated a few weeks later and finished the season as just the sixth rookie in league history to earn the rushing title.
It was a remarkable season for any player – let alone a rookie – and now a year later, Hunt can put aside the worries associated with a young player trying to break into the league and focus on improving his craft.
"You don't have to stress about what team you're going to and deal with interviews like 12 times a day (this time around)," said Hunt, recalling the process leading up to the draft last offseason. "Now, you just have to go out there and play football and try to make yourself better than you were last year."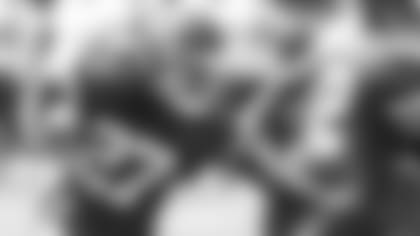 There's a certain challenge associated with improving on such a strong initial season in the league, though it's not uncharted territory. In fact, three of the five previous players to lead the NFL in rushing as rookies – Edgerrin James, Eric Dickerson and Earl Campbell – went on to defend their rushing crown the following year.
But Hunt's attention wasn't just on running the ball as Organized Team Activities (OTAs) began last week.
"I'm just working on my game all around," said Hunt following OTAs on Thursday. "(One thing I'm doing is) I'm catching the ball more and running a lot more routes."
Hunt is no stranger to catching the ball, hauling in 53 receptions for 455 yards last season, though it has been a point of emphasis as he looks to become a better comprehensive offensive player heading into his sophomore season.
"I like it. It gives me the opportunity to get the ball in open space and make people miss," Hunt said. "The toughest part is just making the play - being able to lock in on the ball - and to make something happen after."
The individual getting Hunt the ball, quarterback Patrick Mahomes , is another point of excitement for the young tailback. The two players were members of the same draft class and are separated by just over a month in age.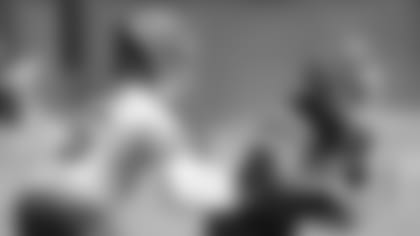 "Patrick and I have a great bond," Hunt said. "I feel like he is going to do great. He definitely already has that leader role and he's able to go out there and make big plays. I'm excited to see him get out there."
And as the season inches closer by the day, the two players share a common goal.  
"Definitely just getting a ring," Hunt said. "We came up short in the playoffs again and I'm just trying to go out there and do whatever I can to get better and to help the team get past that."