7:30 a.m. - Parking Lots Open
8:00 a.m. - Ford Fan Experience Opens
9:30 a.m. - Draft Room Opens
9:30 a.m. - Faith & Family Chapel Service
10:30 a.m. - All Stadium Gates Open
---
This weekend's matchup marks the Chiefs annual Salute to Service game presented by Hollywood Casino. The Kansas City Chiefs are proud to recognize and honor the tremendous sacrifices our servicemen and women and their loved ones make each day to protect the freedom of our country. Throughout the day, veteran and active-duty military members will be recognized.
As part of the Salute to Service activation, the Kansas Army National Guard is providing Army Combat Vehicles, including a Bradley Fighting Vehicle, an Armored Combat Vehicle and a Mobile Rocket Launcher to be displayed outside of the stadium.
Click here for a complete list of Salute to Service recognitions.
---
Prepare For Your Arrival Experience
Modifications were made to the parking process prior to the 2014 Chiefs season and will remain in place throughout the 2015 season. Key points to remember are as follows:
One Parking Space Per Vehicle: Guests must tailgate in front or behind their vehicle.  The tailgating equipment must not block or impede roadways, aisles or other parking spaces. Parking spaces may not be used for tailgate equipment alone.
Counter-Clockwise Traffic: Guests will travel counter-clockwise once inside the Truman Sports Complex and will be directed to park in the nearest lot based on parking pass. Click here for a map of the complex.
Prepaid Only Gate: Gate 5 will only be accessible for fans who have a prepaid parking pass.
Bus Parking: Fans with a Class A or C Bus or RV require a Bus/RV pass and will park on Dubiner Circle behind Kauffman Stadium.
Parking Guide: For additional information about gameday parking and directions, please click here.
Please review the following recommendations and alerts to assist with your travel to the Truman Sports Complex:
Construction Alert: Fans traveling to Gates 6 or 7 via Stadium Drive may experience delays due to construction. Stadium Drive will be reduced to two lanes which will impact those traveling this route.  We encourage fans to arrive early.
Change Affecting Stadium Drive: To assist with the overall flow of traffic, the traffic configuration at the Stadium Drive, Manchester Trafficway/Raytown Road intersection has been changed. Click here to see how it affects Stadium Drive Eastbound Traffic, Manchester Trafficway Southbound Traffic and Raytown Road Northbound Traffic.
We encourage fans to arrive early and enjoy the tailgating tradition to avoid traffic delays.
Fans are encouraged to prepay for parking to expedite their entry into the Truman Sports Complex. Click here to purchase a parking pass for the game.
---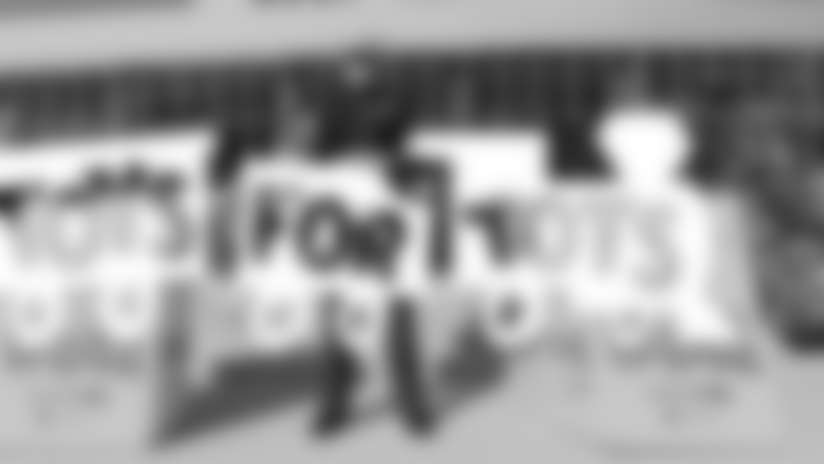 For five decades, the Chiefs and members of the Marine Corps have hosted the annual Toys for Tots toy drive. The Marines ask Chiefs fans to donate new and unwrapped toys for boys and girls up to age 15. Monetary donations will also be accepted.
Members of the Marines' Combat Logistics Regiment 4 and representatives of the Marine Corps League will collect donations outside of each stadium entry gate prior to kickoff.  Fans can also make a monetary donation at www.chiefs.com/toysfortots.
Fans who donate at the game, will receive a Chiefs Kingdom Rewards promo code to enter for points. One fan who enters the promo code will also win a hat autographed by the Chiefs running backs.
---
Clear Bag Policy: Bags that are clear and do not exceed 12" x 6" x 12" are permitted.  Small clutch purses that do not exceed 4.5" x 6.5 are also permitted.
Banners and Signs: Banners and signs larger than 3'x5' are prohibited.
Selfie Sticks: All selfie sticks are prohibited.
Security Procedures: Guests will be subject to security screening which includes wanding.
Click here to review more information about these policies including the Fan Code of Conduct.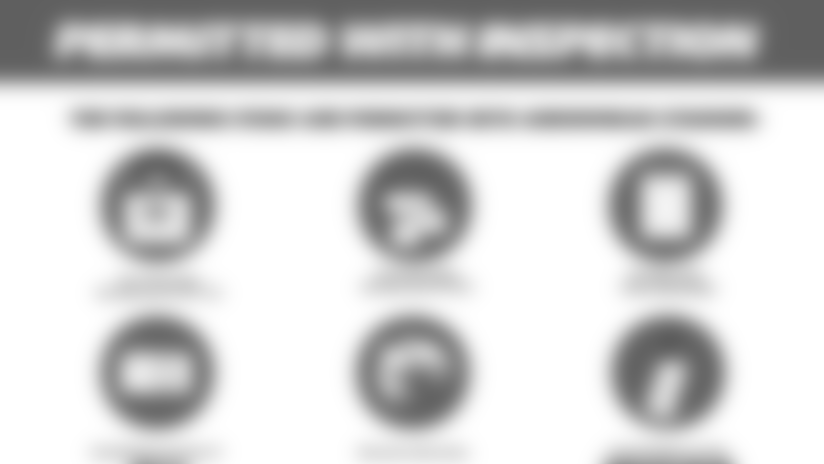 ---
Be in your Seats for the National Anthem: There will be a flyover during the national anthem featuring two A-10 Warthogs from the 442nd Fighter Wing. The flyover will be contingent on the weather.
Be A Designated Driver: Take the Bud Light Good Sport Designated Driver Pledge by visiting the Bud Light Good Sport display located outside of the Hy-Vee Gate on the Northwest side of the stadium. Chiefs fans will have a chance to autograph an inflatable football and smile for a souvenir photo after pledging to be the designated driver for group.
Wi-Fi: Connect to "Arrowhead Wi-Fi" via your mobile device's Wi-Fi settings. No password is required. Click here to review the terms of use.
Chiefs Mobile: Once connected to "Arrowhead Wi-Fi" enhance your gameday experience with the Chiefs Mobile app featuring exclusive in-stadium access to NFL RedZone, live video feeds, video highlights, replays from every drive and much more.
Chiefs Kingdom Rewards: Have your rewards account setup on the Chiefs Mobile app prior to the game. Additional point earning opportunities may pop up.
50/50 Raffle: Each home game the Hunt Family Foundation hosts a 50/50 Raffle where one lucky fan will go home with half of the net proceeds. Harvesters Community Food Network is this week's beneficiary. Click here for more information.
FCA Faith and Family Chapel: Join Fellowship of Christian Athletes (FCA) and guest speaker Tim Howey, Executive Pastor of Grace Church, for a pregame chapel service. In its 2nd year, FCA is offering a non-denominational pregame chapel service for Chiefs fans who may miss their normal Sunday worship opportunities due to the Chiefs game. Service will be held in the East Pavilion on the south side of Arrowhead Stadium and will begin promptly at 9:30 a.m. Due to space restrictions inside the East Pavilion seats are limited but standing room will be available until capacity is reached.
---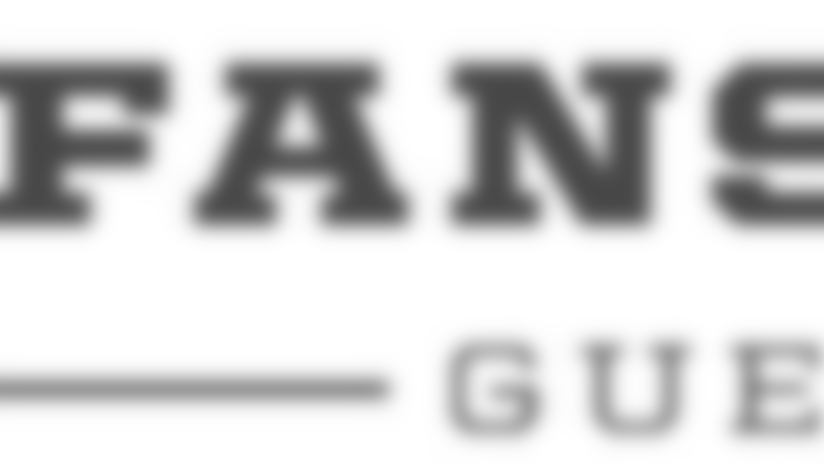 Your "Location" and "Issue" to 69050
Visit: Fans First booths located behind the following sections: 106, 114, 124, 131, 307, 317, 318, 330, 338, 341 and the Ford Fan Zone.