The fullback position no longer carries the prestige it once did. It is indeed rare to even find fullback recognized on the many post-season all-pro teams that routinely appear at the conclusion of each NFL season.
But the position has evolved over the years, particularly as NFL teams have moved to more pass-generated offensive systems.
Perhaps no one played the position of fullback better than Kimble Anders, the most recent honoree to the Kansas City Chiefs Hall of Fame.
Anders, a free agent pickup in 1991 who had originally signed as an un-drafted free agent by Pittsburgh the year before but was released, came into his own shortly after Chiefs' head coach Marty Schottenheimer let go most of his offensive staff of assistant coaches.
New offensive coordinator Paul Hackett was charged with opening up an offense that had stagnated over the 1992 season, and before very long, Schottenheimer's preference for big backs running behind large offensive lines became as old-world distant and faraway as leather helmets without face masks.
In its place, Hackett would introduce something akin to the highly successful West Coast offense which had quickly become a recognized NFL "brand," before that term came into wide use.
When Marcus Allen, who had initially been signed in 1993 to play the position of fullback, took over as the team's signature running back, Anders, who had rarely played, was thrust into the role.
Anders had played in a pass-oriented offense during his college career at the University of Houston and quickly took to Hackett's plans. A consummate blocker, he immediately became known for paving the way for Allen's sixth Pro Bowl season, while showing his own offensive bonafides catching the ball out of the backfield and displaying elusive moves in the open field.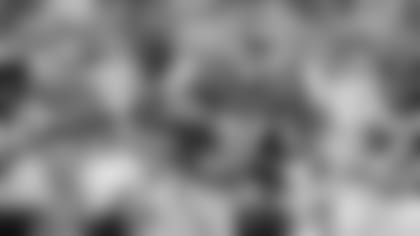 Flourishing now with Joe Montana and Steve Bono as his quarterbacks, Anders worked much in the way the San Francisco 49ers had used Tom Rathman. He averaged 7.8 yards on a team-high 67 receptions in 1994, and by 1995, picked up his first of three consecutive Pro Bowl honors. He has the distinction of having caught Joe Montana's final touchdown pass.
Perhaps his most memorable game came in 1995 against the New York Giants, where he caught nine passes in the second half to keep the Chiefs' comeback victory alive. He finished that day with 11 receptions and 68 receiving yards.
Quiet and unassuming off the field and playing a position with little notoriety, Anders fashioned out a lengthy 10-year career, all of it in Kansas City, and is unrecognized no longer. Indeed, his 125 games ties for second among all team running backs and his 2,829 receiving yards are the most by a running back in team annals.