The University of Kansas football team hasn't had a lot of team success over the past three seasons—winning just three games in 36 opportunities, but that hasn't diminished the draft stock of one of the program's best players in recent memory—edge rusher Dorance Armstrong.
Armstrong, who checked in at 6-foot-3 and 257 pounds this week at the NFL Scouting Combine in Indianapolis, was asked to describe his game when speaking with the media on Saturday.
"As a dominant pass rusher," he said.
Simple. Concise. Accurate.
In three seasons with the Jayhawks, Armstrong racked up 142 total tackles, which included an impressive 34.5 for loss, and 15.5 sacks.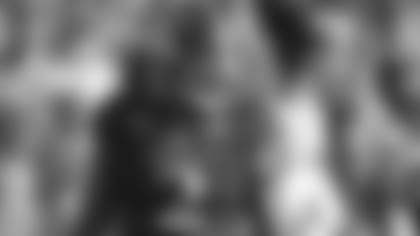 And despite offers coming out of Houston's North Shore High School from schools like Michigan State, Houston, Indiana, Northwestern, Purdue, Texas Tech "and a couple of others," Armstrong—a three-star prospect at the time according to Rivals and ESPN—chose the Jayhawks.
"I played basketball (in high school) so I didn't have much time to take those official (visits)," Armstrong explained of why he chose the Jayhawks. "I went out there (to Lawrence) and just fell in love with the place."
After a breakout sophomore season in which Armstrong was named a first-team All-Big XII player after finishing with 20 tackles for loss, 10 sacks, and three forced fumbles, he had the attention of the rest of the league.
"He had that big sophomore year with the production and then it kind of tailed off as a junior," CBS draft analyst Dane Brugler explained. "But he's playing on a defense with maybe one other guy who is a future pro and it was just tough for him to make plays when the offense knew to game plan against him—whether it was him getting chipped or the game plan just moving away from his side of the field, so the production doesn't match.
"But the tape—you're intrigued. He's a player that in the second-third-fourth round, depending on the team, he can come off the board because he plays the second most important position on your roster outside of quarterback. He has shown that he can get to the quarterback and I expect him to test well here at the Combine."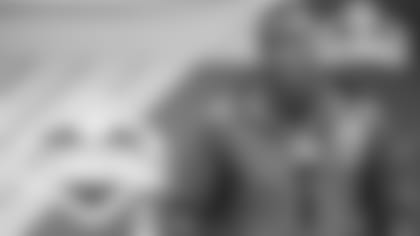 Regardless of all the attention he was getting by opposing offenses, which knew that if they just stayed away from him they'd be alright, Armstrong said it was important for him to never get frustrated.
"Just gotta keep playing, you know," Armstrong explained. "Being a leader, you can't let your team see you frustrated. That gives bad energy to the team. You just have to get better week by week."
The Chiefs could be looking for help in the pass rush department as they finished 24th in the league last year in sacks, totaling just 31 as a team. But much of that can be attributed to the extended absence of both veteran Tamba Hali and former first-round pick Dee Ford, who combined to play in just 11 games last season.
"His game revolves around athletic ability over technique," Zierlein wrote, "but that should change with more coaching and a full-time move to 3-4 outside linebacker. Armstrong has the tools and upside to become a complete player and good NFL starter."
When asked about the Chiefs on Saturday during media availability, Armstrong said there's some interest.
"I have talked to the Chiefs," he said. "They said they liked me a lot."