On Saturday evening, at the 101 Awards, Kansas City's legendary signal-caller, Len Dawson received the Lamar Hunt Award for Professional Football.
"When Clark (Hunt) called me, luckily I was sitting down, because he said, 'We'd like to present you as the Lamar Hunt Award winner of this year,'" Len Dawson noted. "Now, I've been in broadcasting for 50 years and I was speechless. This award is tremendous. I am so honored to accept this award."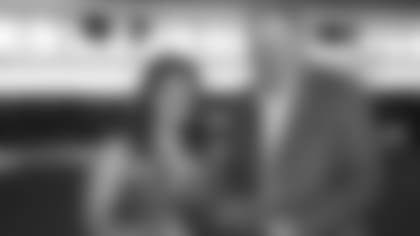 The award was created in 2007 to honor the life and legacy of the founder of the Kansas City Chiefs, Lamar Hunt. The award is given annually to an individual or group that has played a role in helping the NFL become the preeminent pro sports league in America.
"Words can't express how grateful we are to Len for his contributions to the Kansas City Chiefs, the community and the game of football," Chiefs Chairman and CEO Clark Hunt noted. "Hank Stram may have said it best when he said 'greatness is measured by the test of time, and Lenny passed that test with flying colors.'"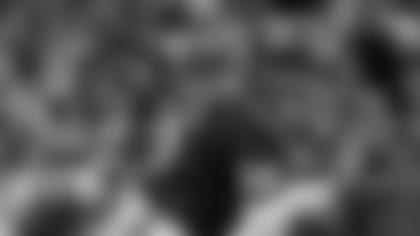 In 1962, Dawson led the Dallas Texans, who became the Kansas City Chiefs in 1963, to their first AFL Championship in a double overtime victory over the Houston Oilers. Dawson also helped lead the team to Kansas City's titles in both 1966 and 1969 that led to his participation in Super Bowls I and IV. He was named Most Valuable Player in Super Bowl IV.
While still an NFL player, in 1966, Dawson was also a sports director for Kansas City's local ABC affiliate, KMBC 9, until 2011. Following retirement from the NFL, Dawson became a part of the Chiefs Radio Broadcast, a position he currently holds today. He was elected into the Pro Football Hall of Fame in 1987 and in 2012 was awarded the Pro Football Hall of Fame's Pete Rozelle Award for Radio-Television.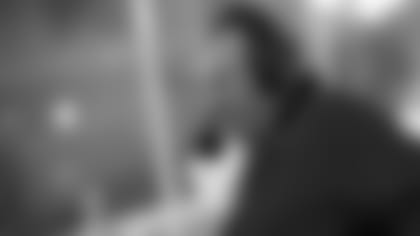 "He was an incredible leader in the huddle and an innovator off the field," Hunt said. "His passion and knowledge for the game has led to an incredible broadcast career that Chiefs fans have enjoyed for more than three decades, and we are delighted to honor him with the Lamar Hunt Award for Professional Football."
Through the years, this prestigious award has also been named to The Foolish Club, Tony Dungy, Monday Night Football, NFL Films, Roger Staubach and Don Shula. Dawson is in great company and was honored Saturday evening at the distinguished black tie event at the Westin Crown Center, along with the six other award recipients for their outstanding achievements in the NFL.
To see more photos of Len Dawson through his career, click here.