Over the weekend, 20 Kansas City entrepreneurs were recognized during the inaugural induction ceremony at the University of Missouri-Kansas City's (UMKC) Henry W. Bloch School of Management's Entrepreneur Hall of Fame.
Among the list of influential inductees was Chiefs founder Lamar Hunt, who was posthumously inducted into the Entrepreneur Hall of Fame. Lamar Hunt, Jr. accepted the award on his father's behalf and was honored to see his father remembered in such high esteem.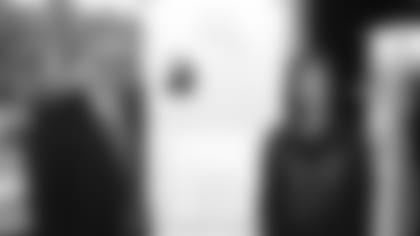 "My father was a very creative man, he was a visionary," Lamar Hunt, Jr. said. "He saw things differently and wasn't afraid to move forward with his ideas. He is in many Hall of Fames, so this is another notable feather in his cap. He accomplished so much during his lifetime and had a very positive impact on Kansas City."
The Bloch School's mission is to inspire and develop purposeful, entrepreneurial and innovative leaders. The inaugural class of entrepreneurs is an impressive group and their impact has stretched far from Kansas City, to the region, the country and the world.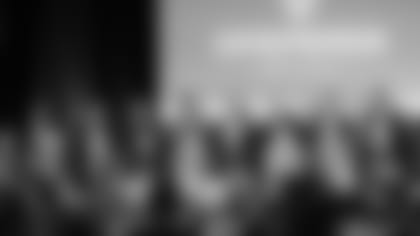 UMKC Chancellor Leo E. Morton described the new Hall of Fame as, "honoring and preserving the past, educating and inspiring the present and laying the foundation for the future."
The school's Entrepreneur Hall of Fame is located on the main level of Bloch Executive Hall, 5108 Cherry St.