If an NFL player's ability to fulfill his many responsibilities depended only on his personality and his ability to express himself honestly and with good humor, the career of Dante Hall would have been an unqualified success.
In just over a month of the 2003 NFL season, Hall experienced the gratifications and the penalties of celebrity on a national scale. He had gone from being booted off his college team at Texas A&M to breaking NFL records, from barely making the Chiefs to appearing on the David Letterman Show.
In one month's time, Hall transformed himself from an obscure NFL running back into a bona-fide superstar. By early October of that year he had become a legitimate candidate for the league's most valuable player. His kickoff and punt returns had not only electrified the NFL audience, they had directly led to Chiefs' victories when the team's offense stalled.
"Who is the Most Valuable Player?" asked long-time columnist Ira Miller. "A strong case could be made for a player who is not on the field that often: Kansas City's Dante Hall."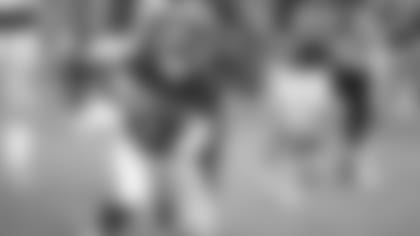 Other national columnists agreed. "Dante Hall of Fame?" joked Sports Illustrated's Duane Cross, adding "the Chiefs 'Human Joy Stick' is quickly emerging as a bona fide MVP candidate."
Hall's coach, Dick Vermeil, who had recognized his player's talent had no problem agreeing. "Just look at what he's done so far, how much he's meant to the team."
As the team continued to pile up wins in the opening months of the season, all anybody wanted to talk about was Hall. That included his own teammates, especially after the win over Denver in which he provided the winning score on a razzle-dazzle punt return for a touchdown. In a game between two previously unbeaten teams, it was Dante Hall that drew all the attention.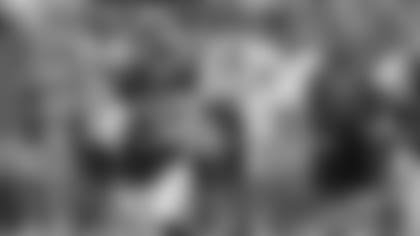 Hall would go on to garner four straight AFC Special Teams Player of the Week awards and, with them, the continued attention of opposing coaches as they were forced to make detailed plans to defend the smallest Chief.
"Free advice," advised columnist Bernie Lincicome, "don't kick the ball to No. 82. You don't tug on Superman's cape. You don't spit in the wind. And you don't dare Hall of the Kansas City Chiefs to beat you."
"Is there any reason to kick the ball to Dante Hall," asked one reporter to the Raiders' Charles Woodson? "No," he replied defiantly.
In the period of two months, Dante Hall had provoked media superlatives seldom heard for a return specialist. His punt return against Denver was the plague to end all plagues and had, in the words of one reporter, "become [baseball's Mark] McGwire's equal, at least on the football field," a player who could send a stadium into shivers or cheers by his mere presence."
Soon everywhere he went he was swarmed by people in search of an autograph. Everyone wanted a piece of Dante Hall.
"Dante! Dante! Can you sign this, please?" shouted fans lined outside 53rd Street and Broadway in New York, as he made his way into the David Letterman Show.
Through the countless interviews, the personal invitation from Letterman and his appearance on the show with accompanying front page coverage by the Kansas City Star, to the weekly talks with various crews broadcasting Chiefs' games, the one constant was the player.
Hall was unforgettable, beginning with his small size and enthusiasm for the game. He never lost an appreciation for the notoriety he had achieved and for Dick Vermeil, the man who made it possible.
"It's funny to me," he remarked looking back, "that all these people are coming to speak to me and ask me to do all the talk shows, magazines, ESPN. I remember when people had no faith in me at all, no belief that I could do anything. I'm just trying to keep a level head and take this stuff in stride."